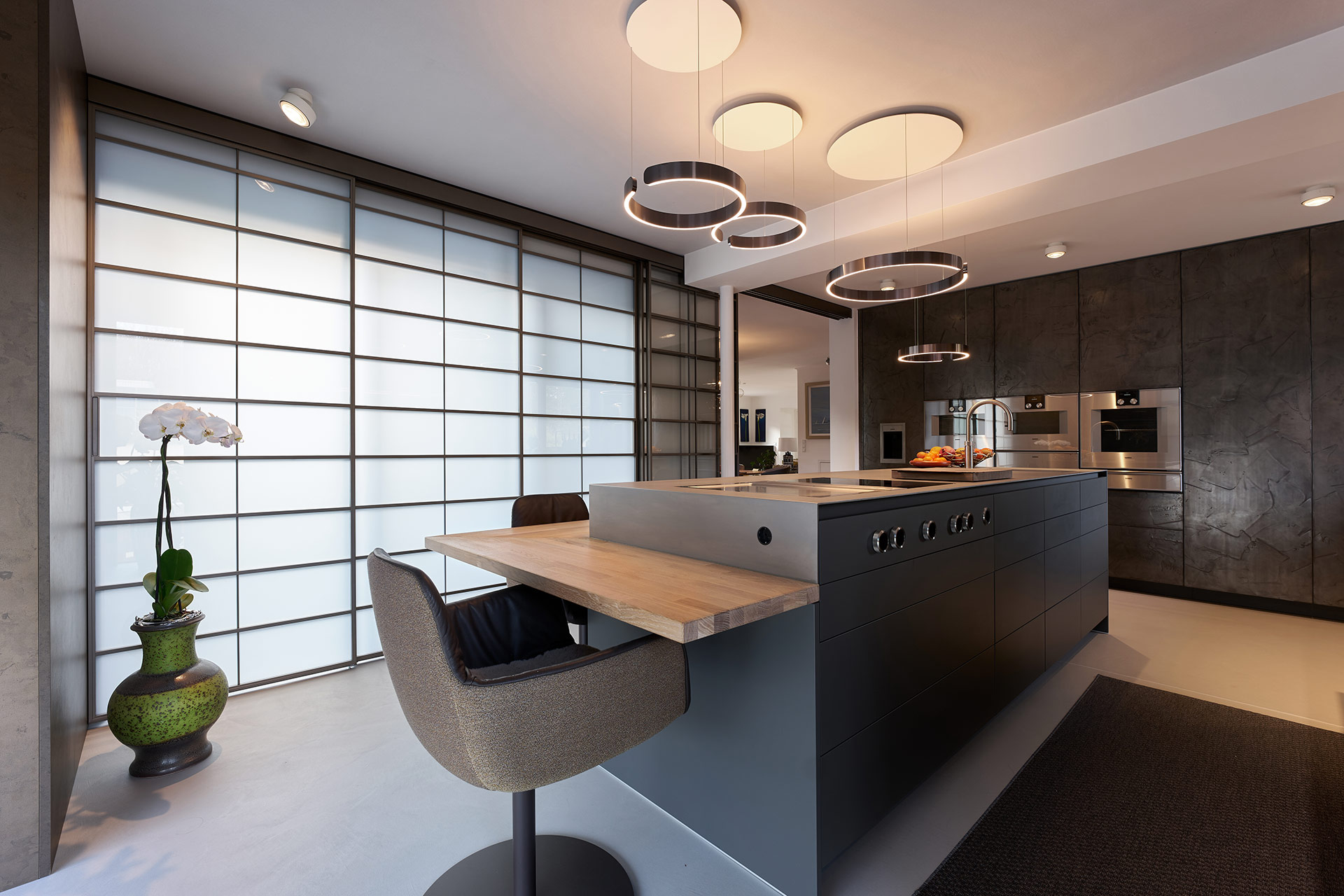 REFERENCES
A Fusion of Elegance and Functionality
In this spacious kitchen area, the +SEGMENTO design concept forms an architectural focal point. Through the renovation of the exclusive single-family house in the Munich area, the kitchen became a space that not only enables sophisticated cooking but also provides an opportunity for relaxed communication.
The furniture establishes an atmospheric framework with the finest materials. The kitchen island features a front in matte lacquered diamond gray, while the worktop boasts warm-rolled stainless steel, 5 mm thin. The solid oak bar counter complements the ensemble, infusing a natural touch to the room.

On the tall cabinet side, the front showcases a smoked chrome metal spatula finish, creating a modern and refined aesthetic. High-quality electrical appliances from renowned brands like Gaggenau, Bora, and Miele seamlessly integrate into the overall design, ensuring top-tier quality for an exceptional cooking experience.
The carefully selected components not only underscore visual elegance but also guarantee a thoroughly high-end kitchen setup.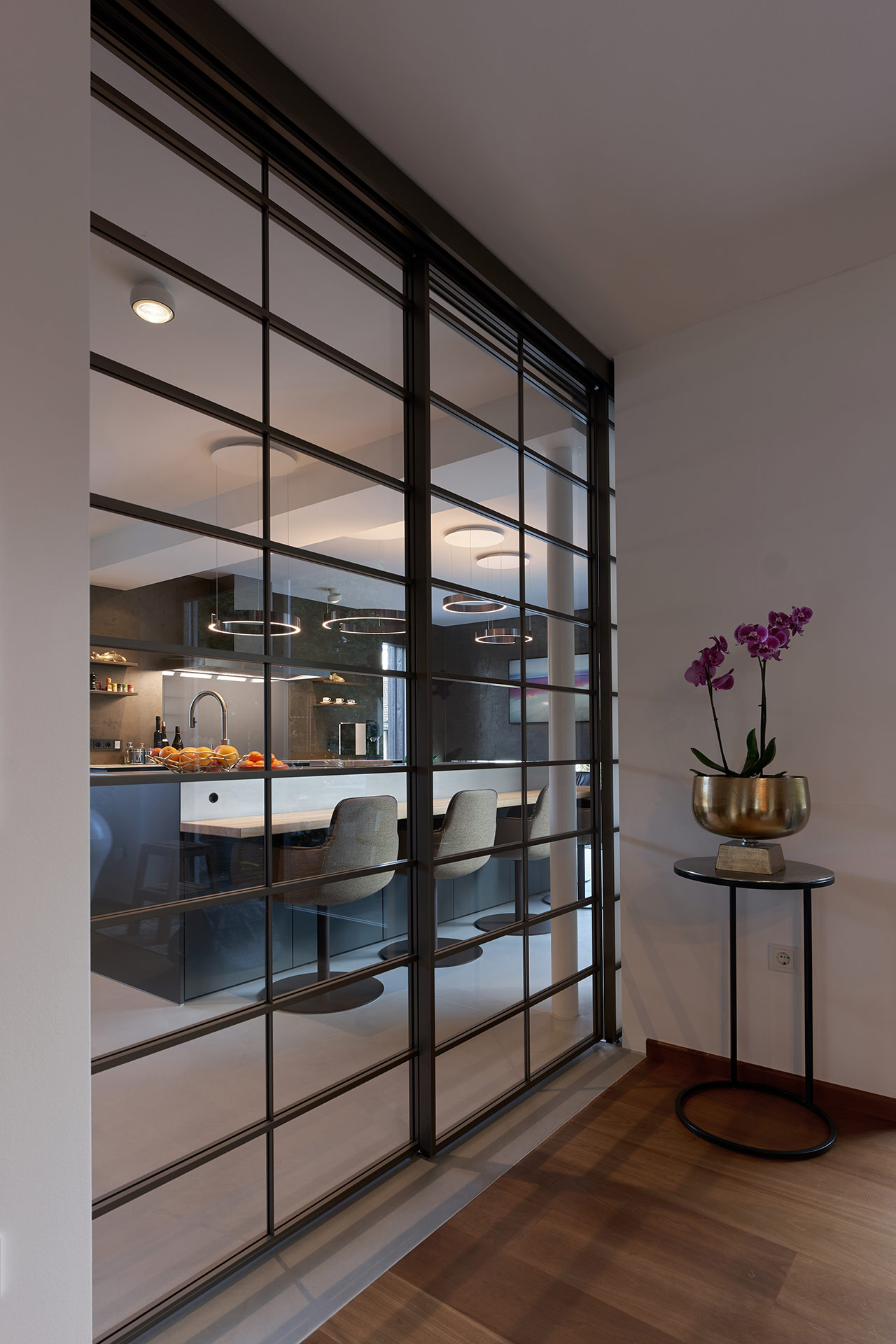 The open gaze into the space promises excellent design.
Clear structures provide space for individual favorite pieces.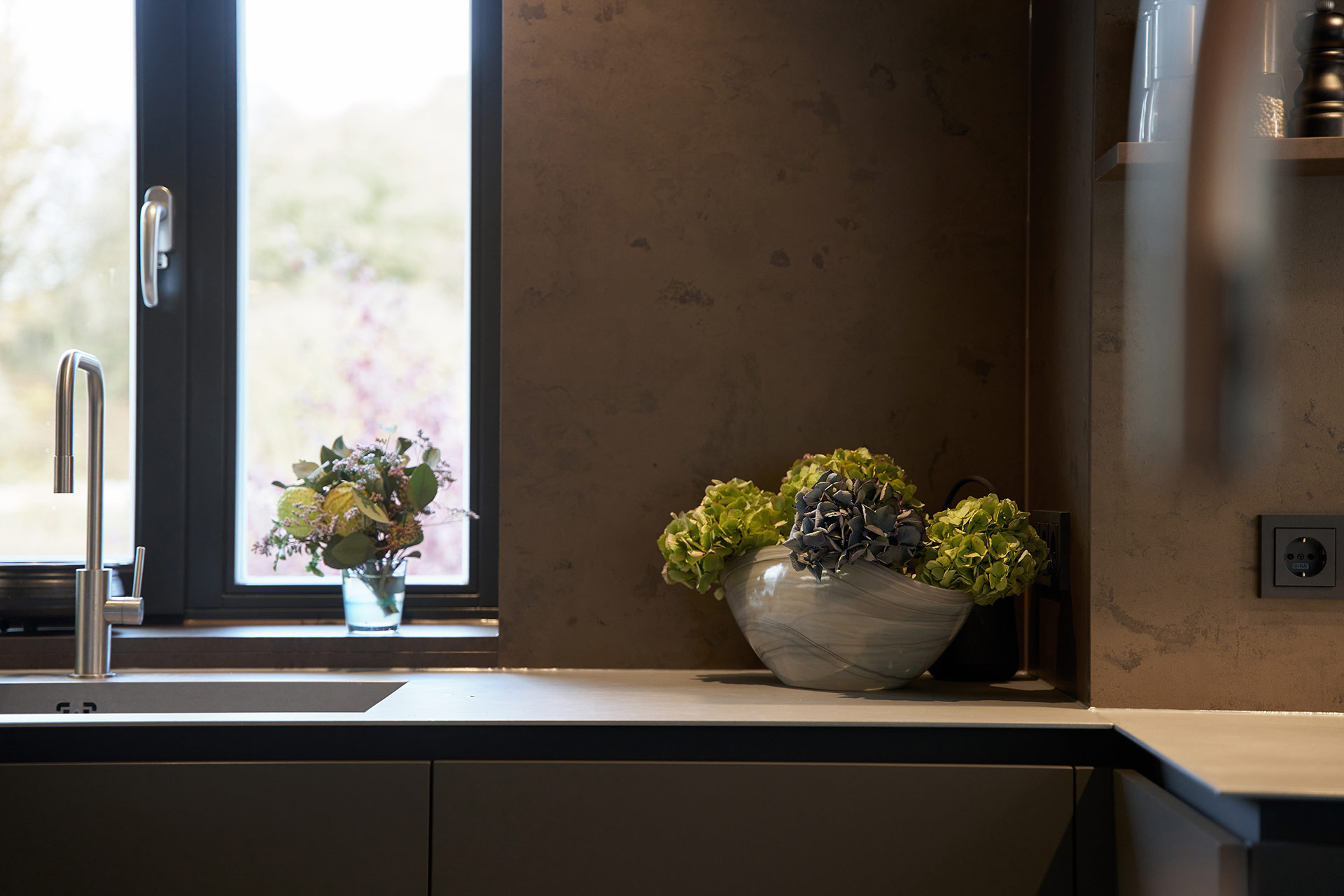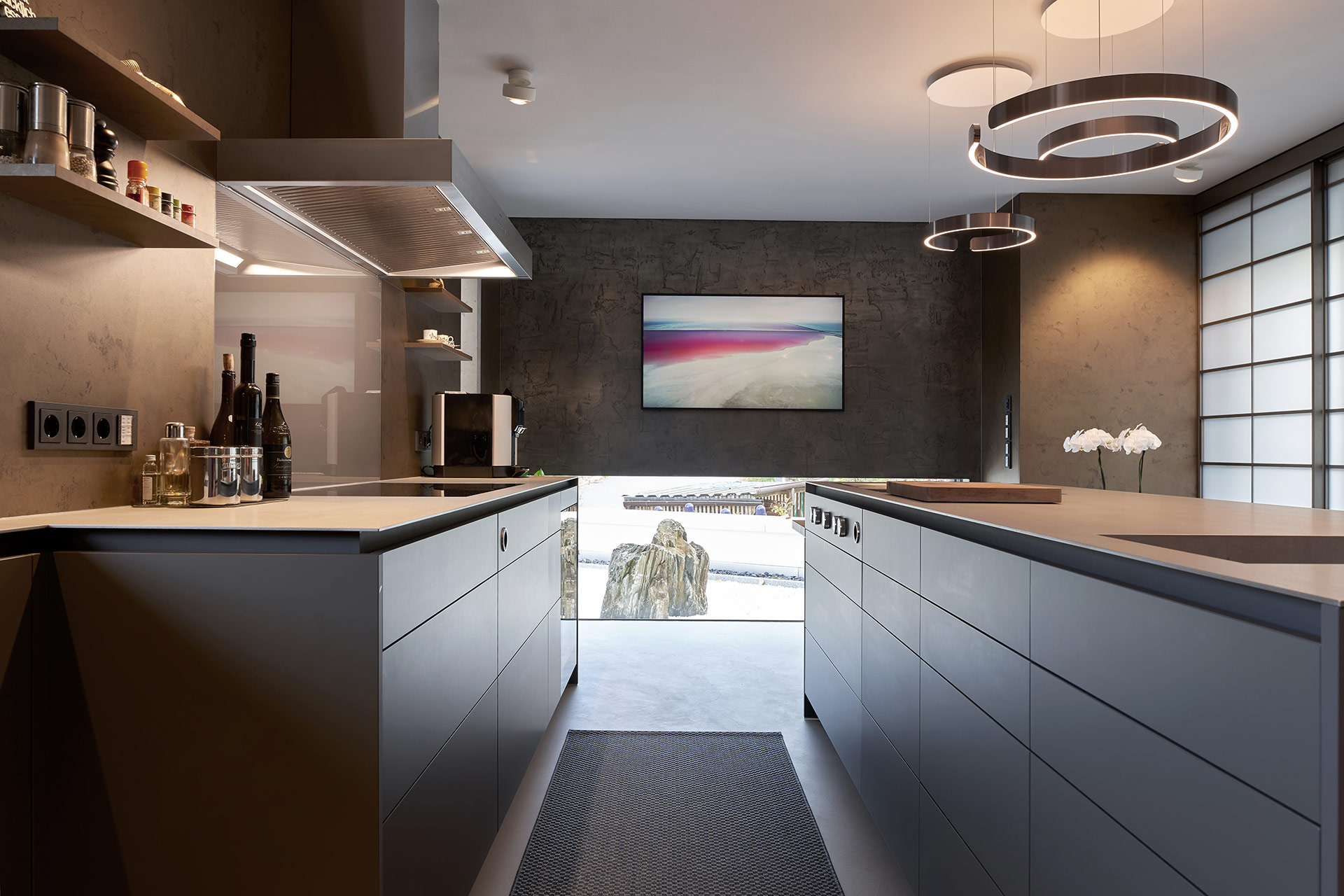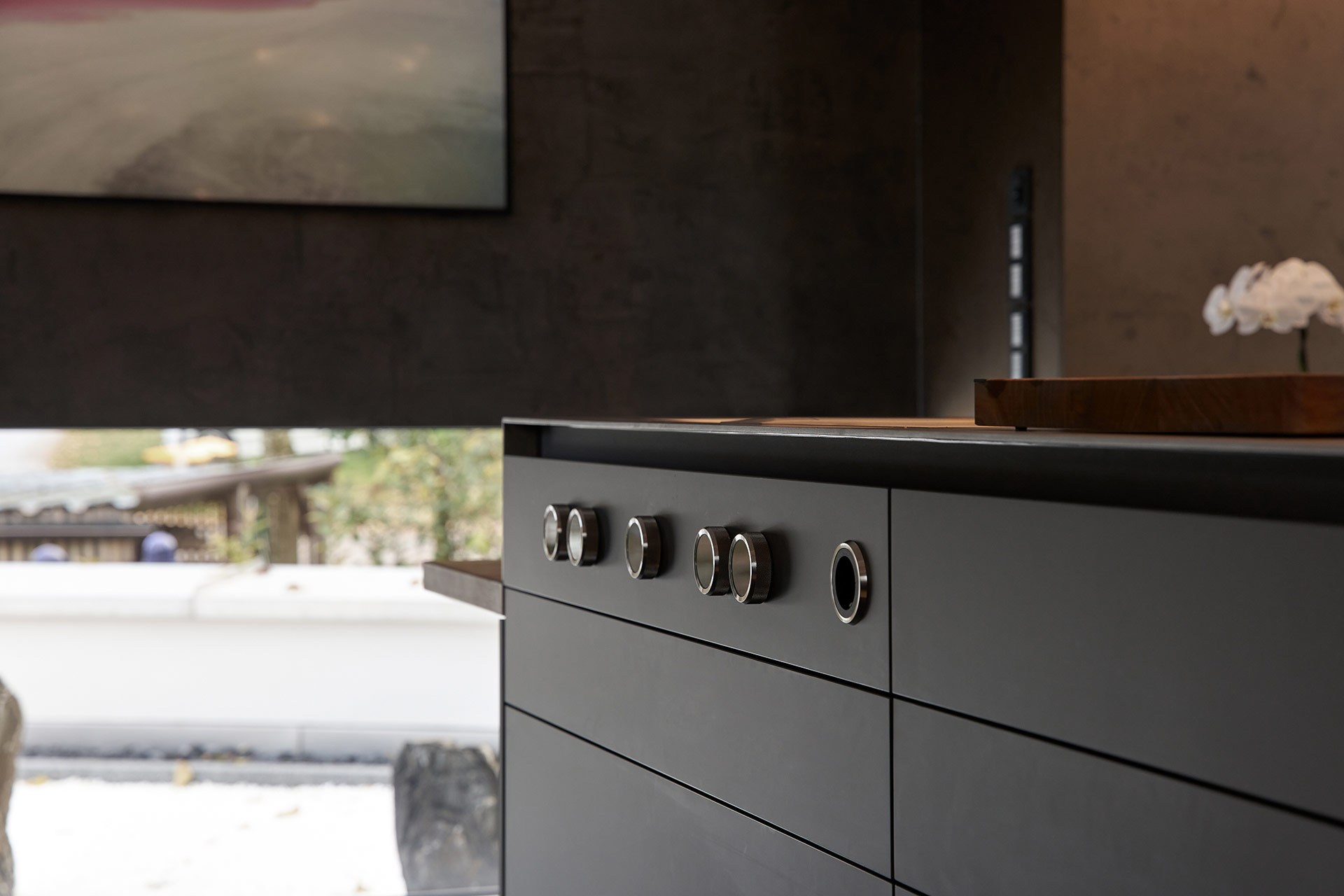 The exclusively designed tall cabinet side centralizes all the functionalities of the kitchen.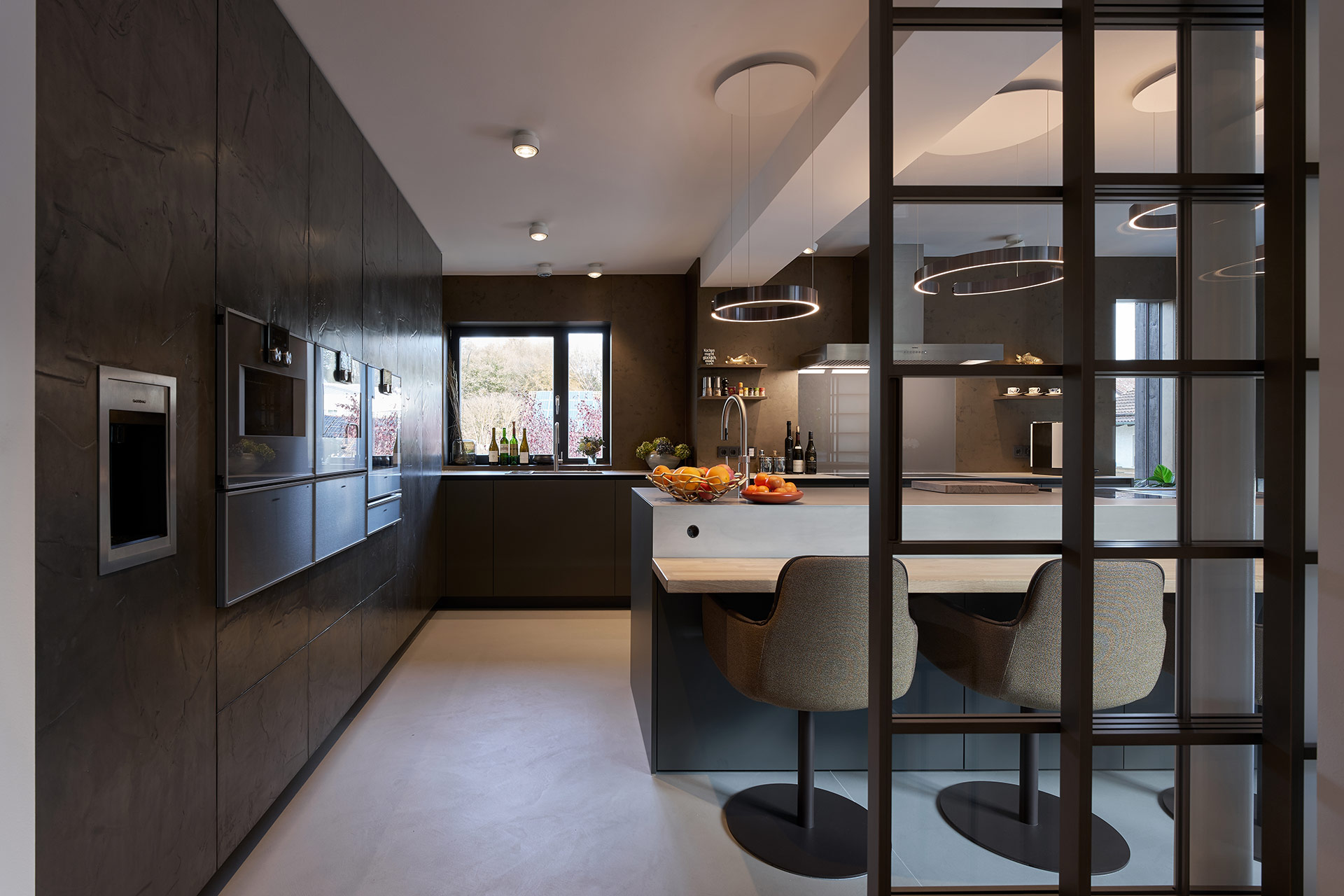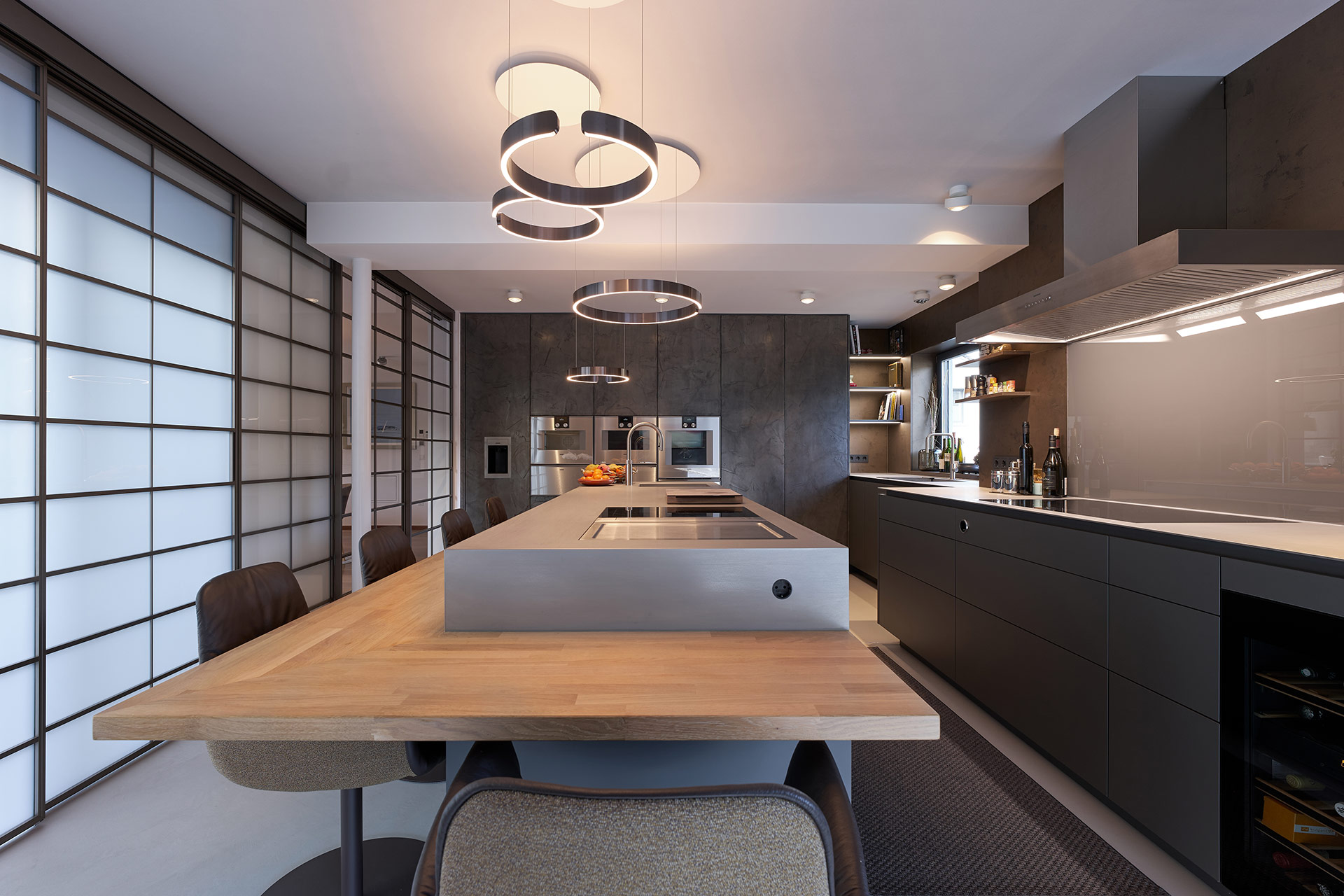 Do you need further information?