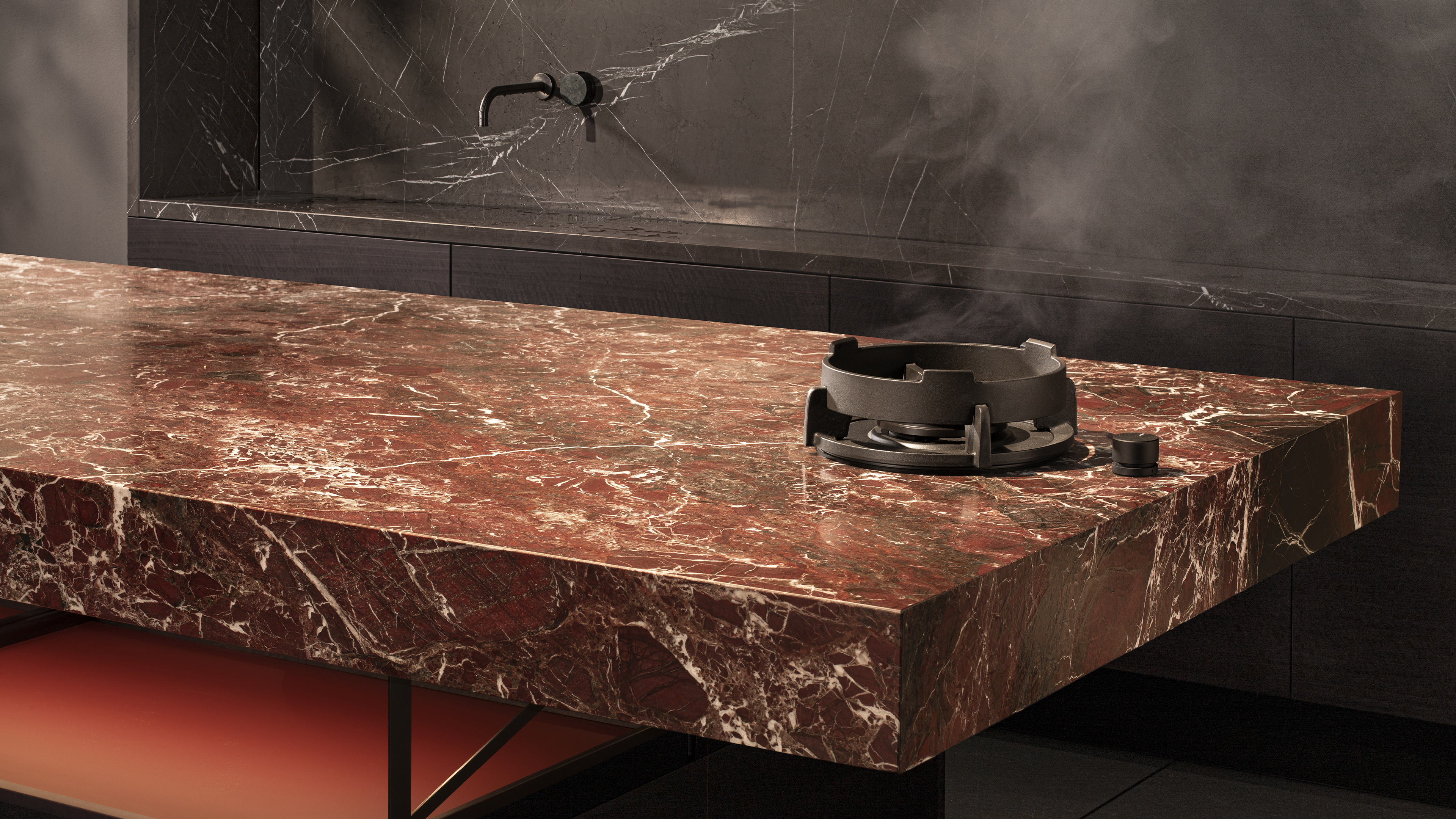 +MODO impresses in its play with dimensions. Worktop and cabinetry are offset against one another to form an exhilarating constellation. Pull-out shelves also play with the idea of offsetting space. In the unmistakable design language of Jorge Pensi, the worktop spans the cabinets below appearing to float. The resulting free space becomes a stage for utensils and personal accessories.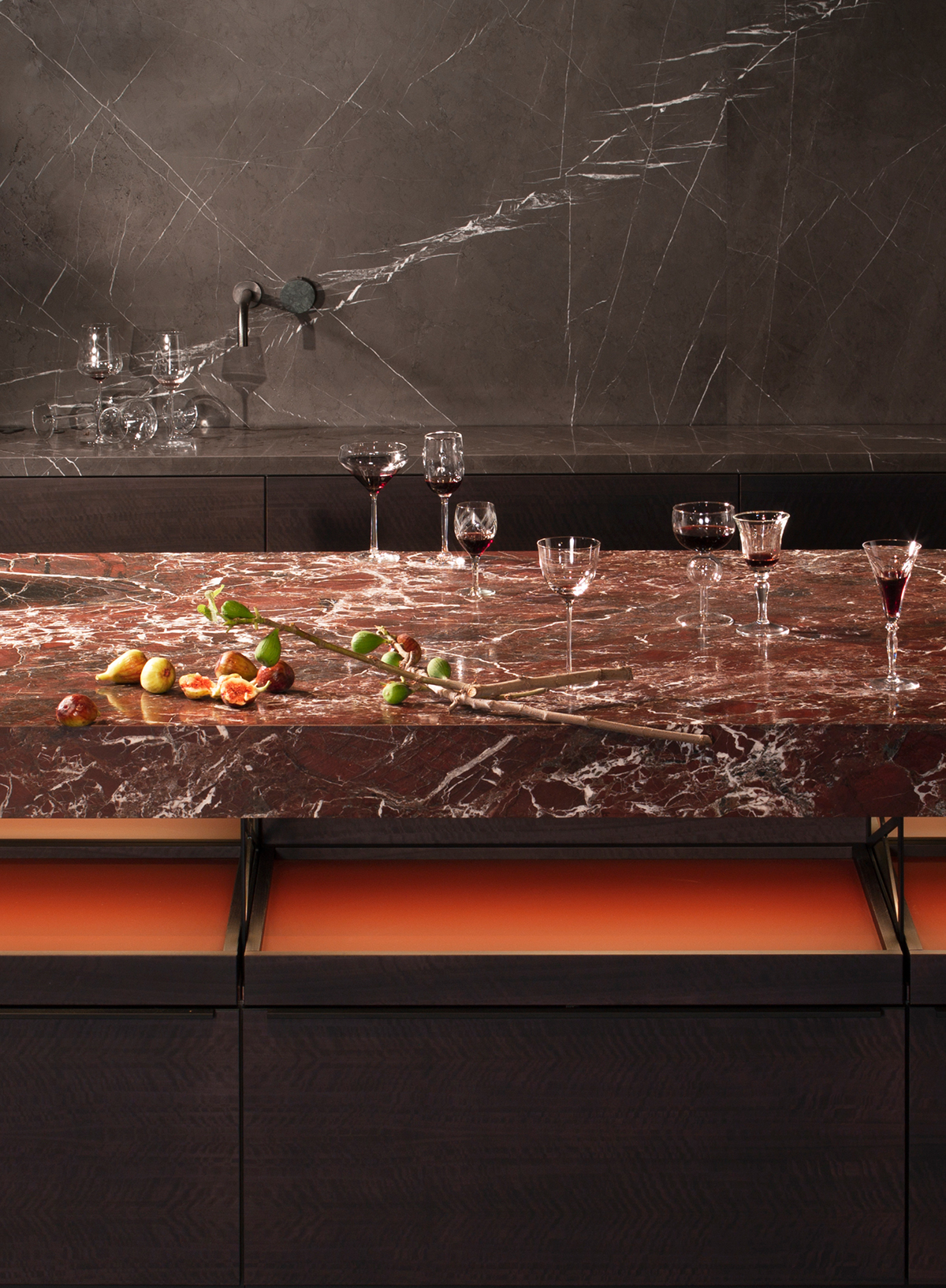 A culinary workbench and a stage for kitchen living - interplay between the worktop, the cabinets below and the open shelves, +MODO holds all possibilities in store for those who use it.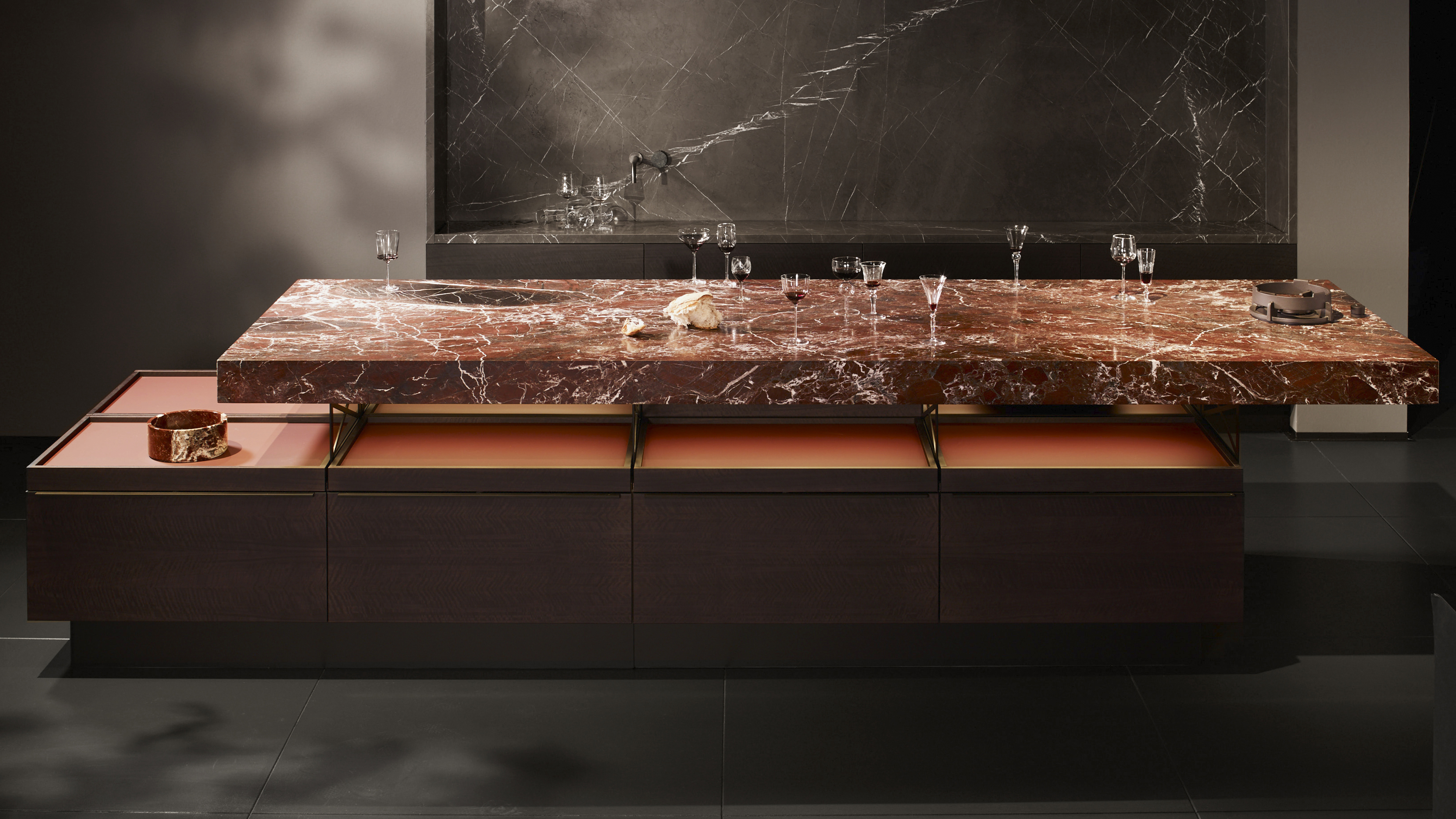 Extraordinary materials from the +MODO collection are also implemented to make exclusive accessories.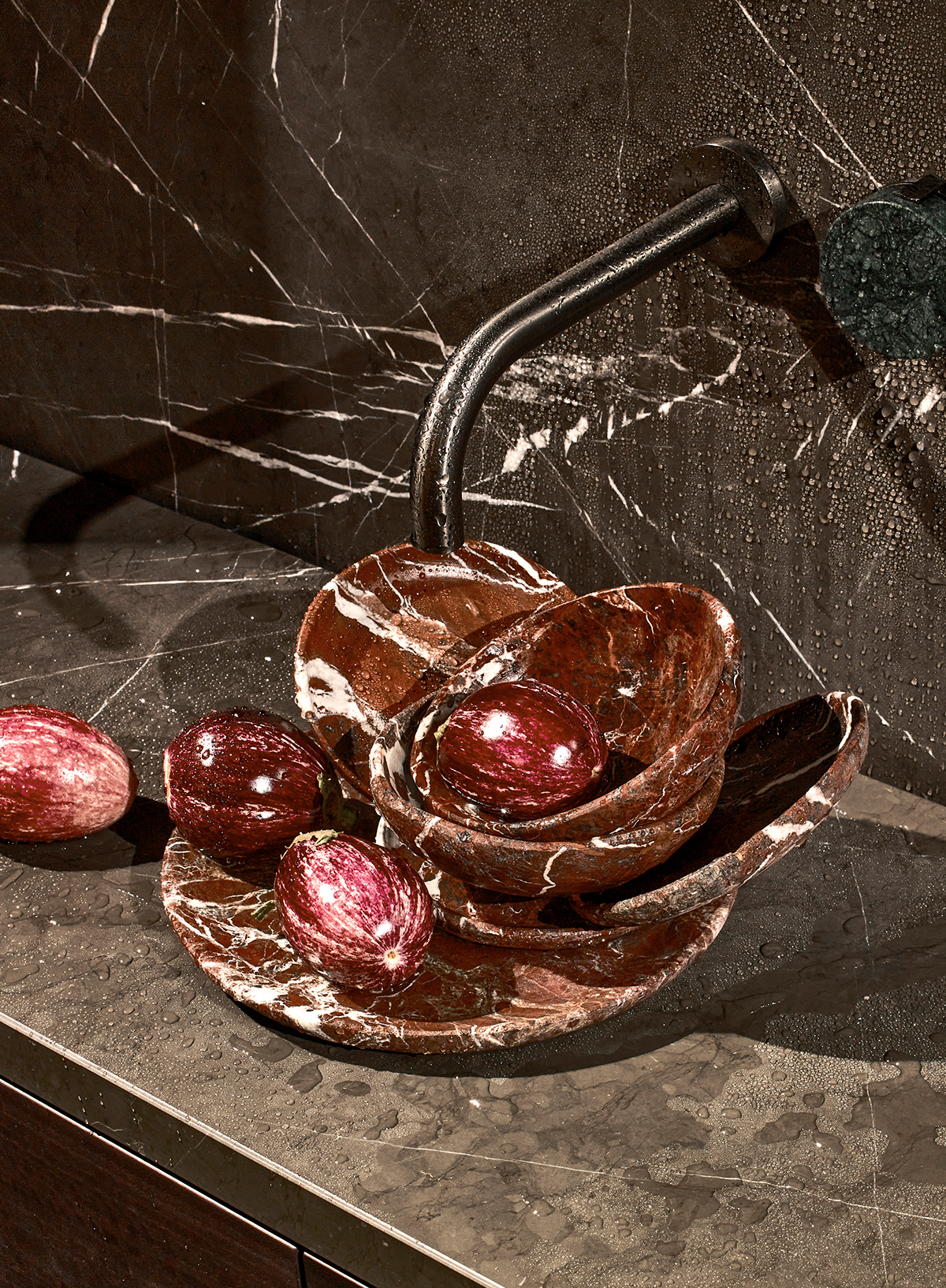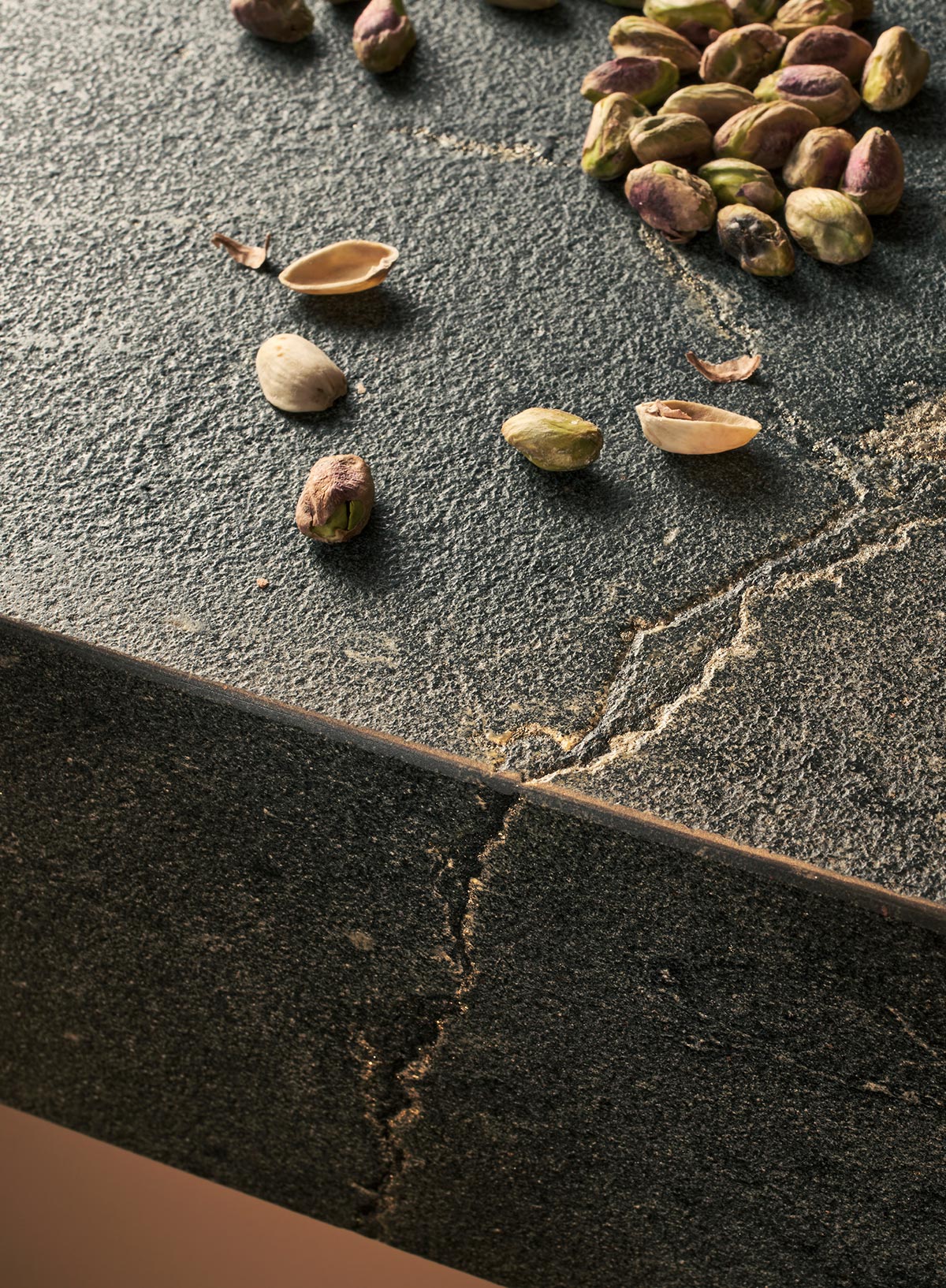 Veins of golden colour meander over the surface of the Persian quartzite, which is particularly hard-wearing due to its high quartz content.
The tall cabinets with eucalyptus veneer make an elegant complement to the kitchen island.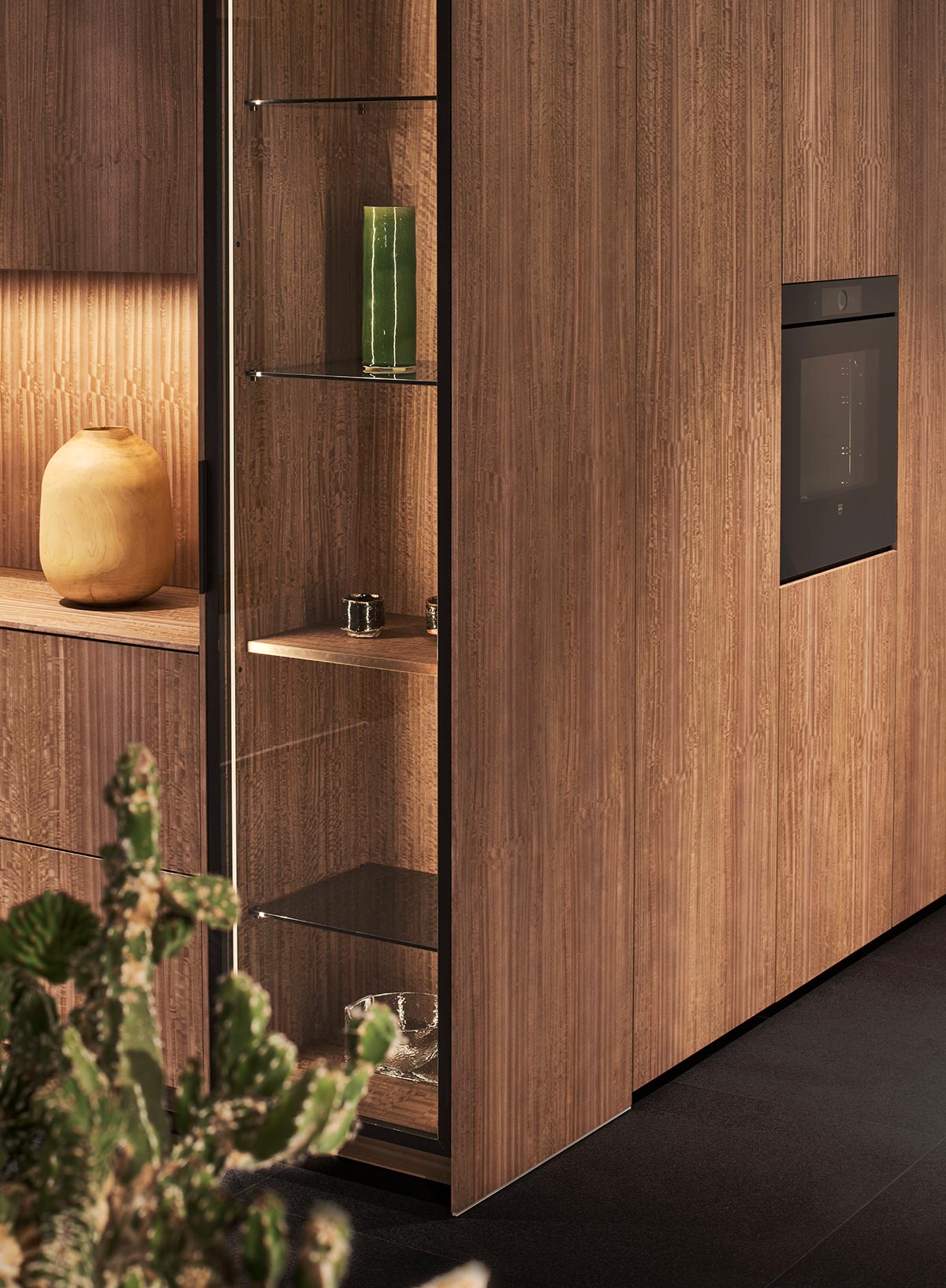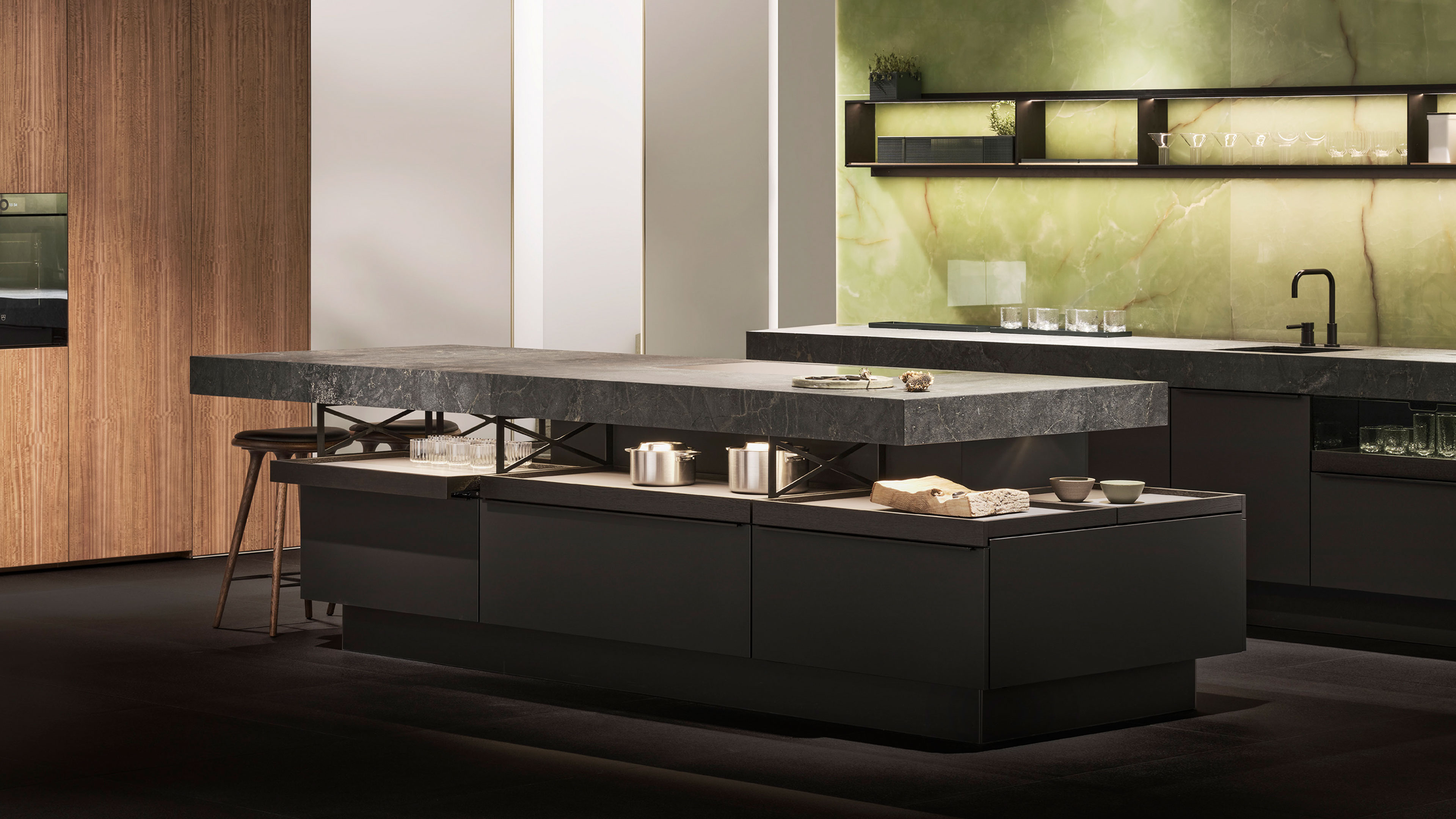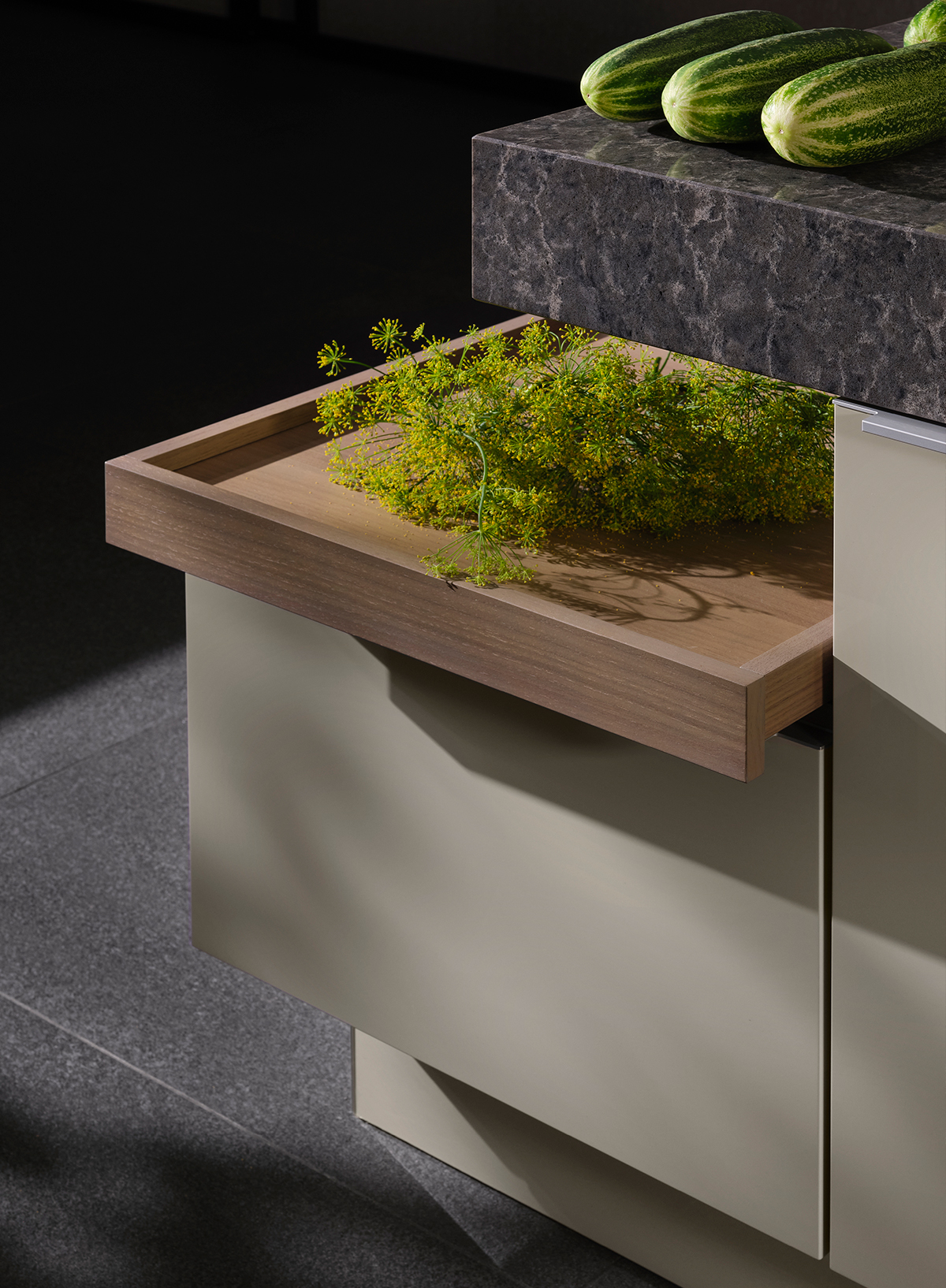 +MODO's pull-out shelving serves as an open presentation area for food, cooking utensils and personal accessories.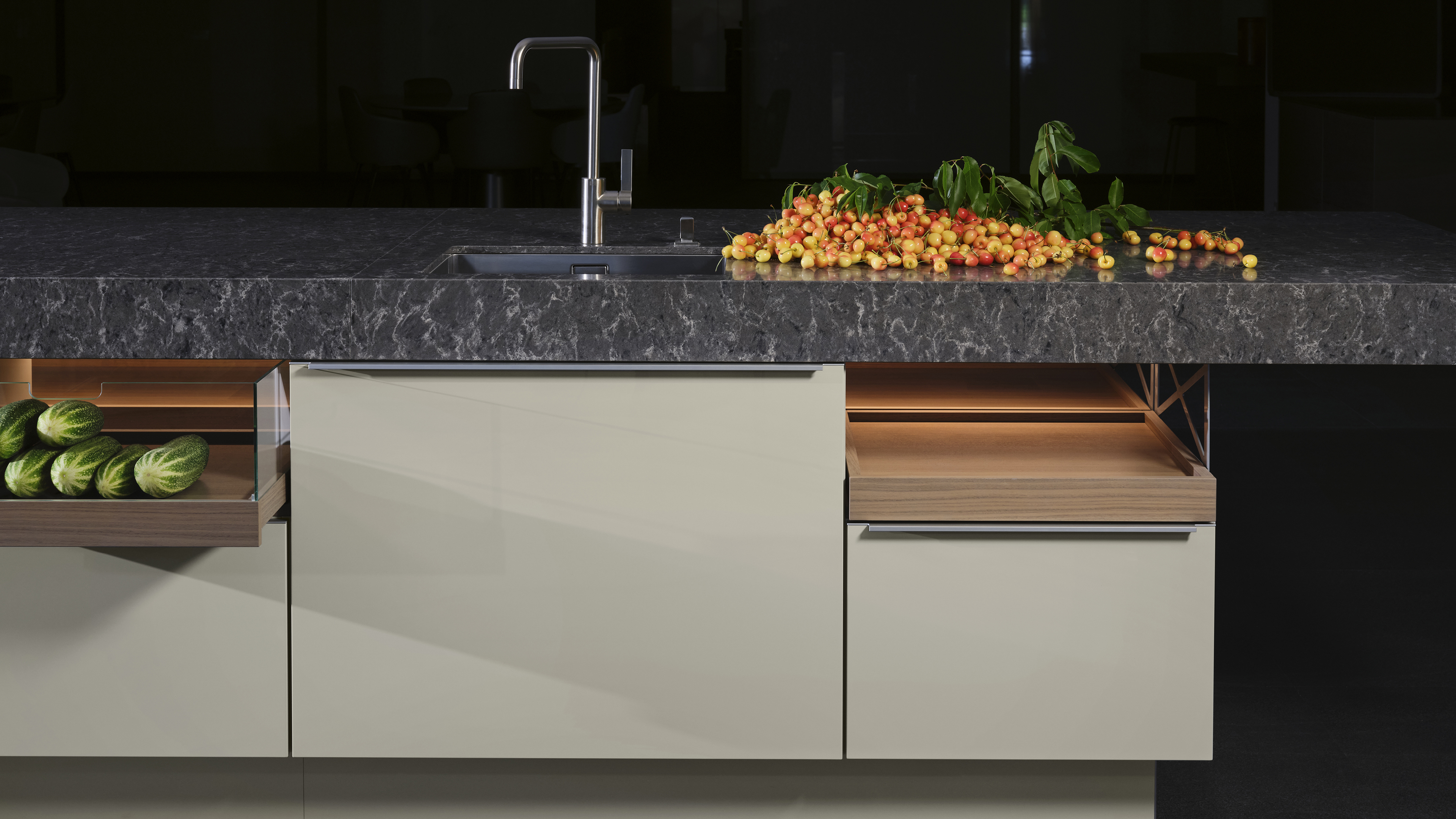 In breath-taking opulence, +MODO plays with exclusive generosity in open spaces, the design concept is also impressive in any sized design.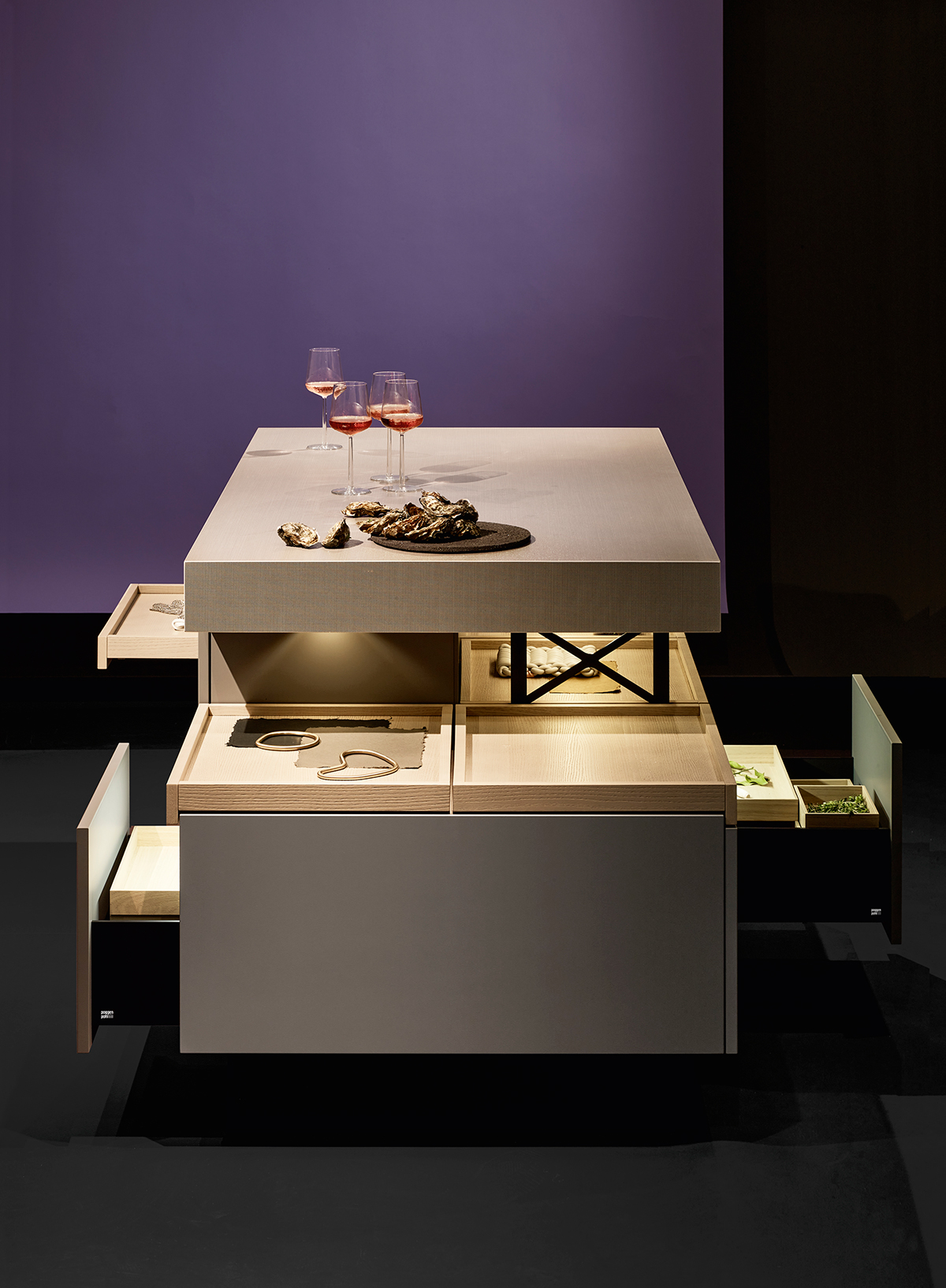 Inspiration
An almost endless array of material options, surfaces and colours invite you to design your own individual kitchen and the surrounding space.
Discover more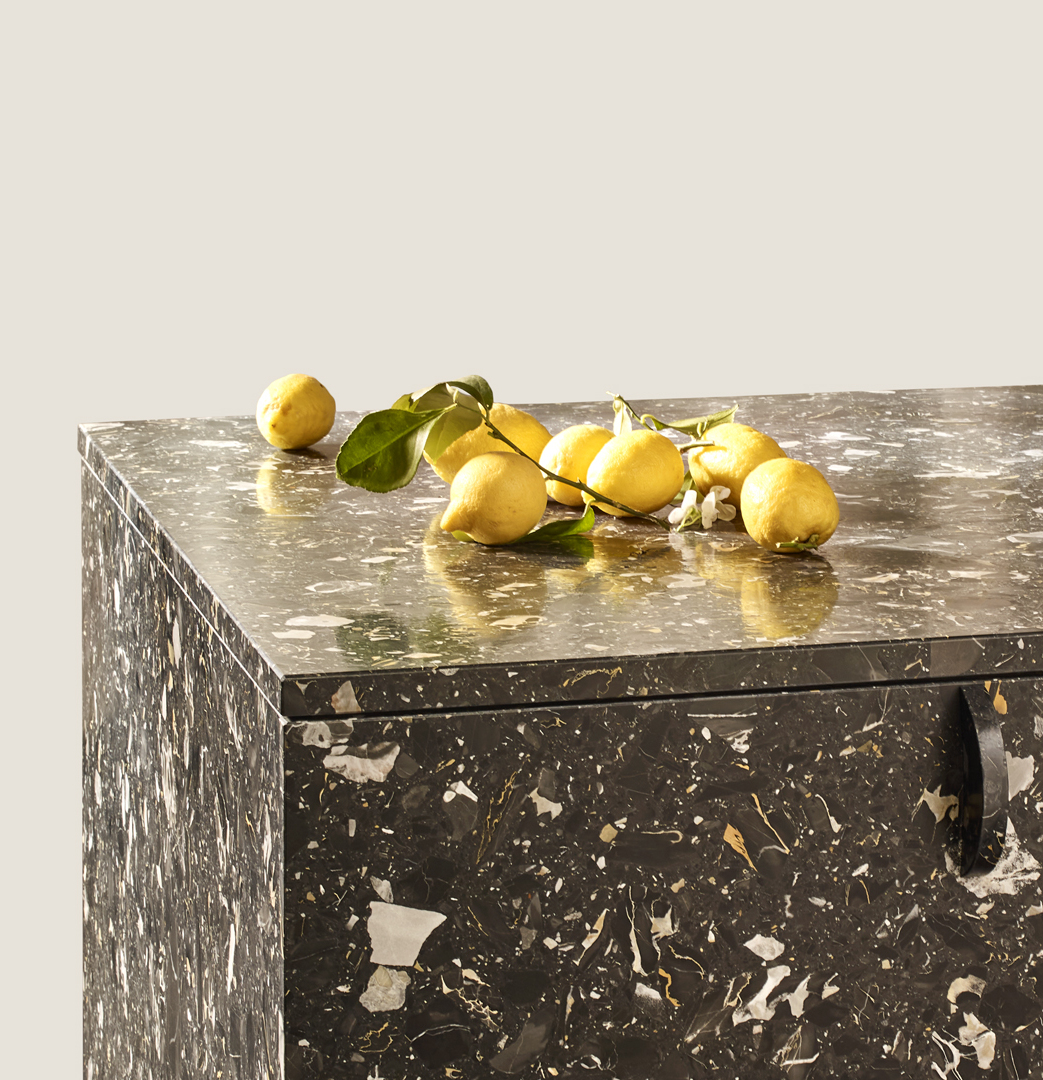 SOLITAIRE
Confident characters