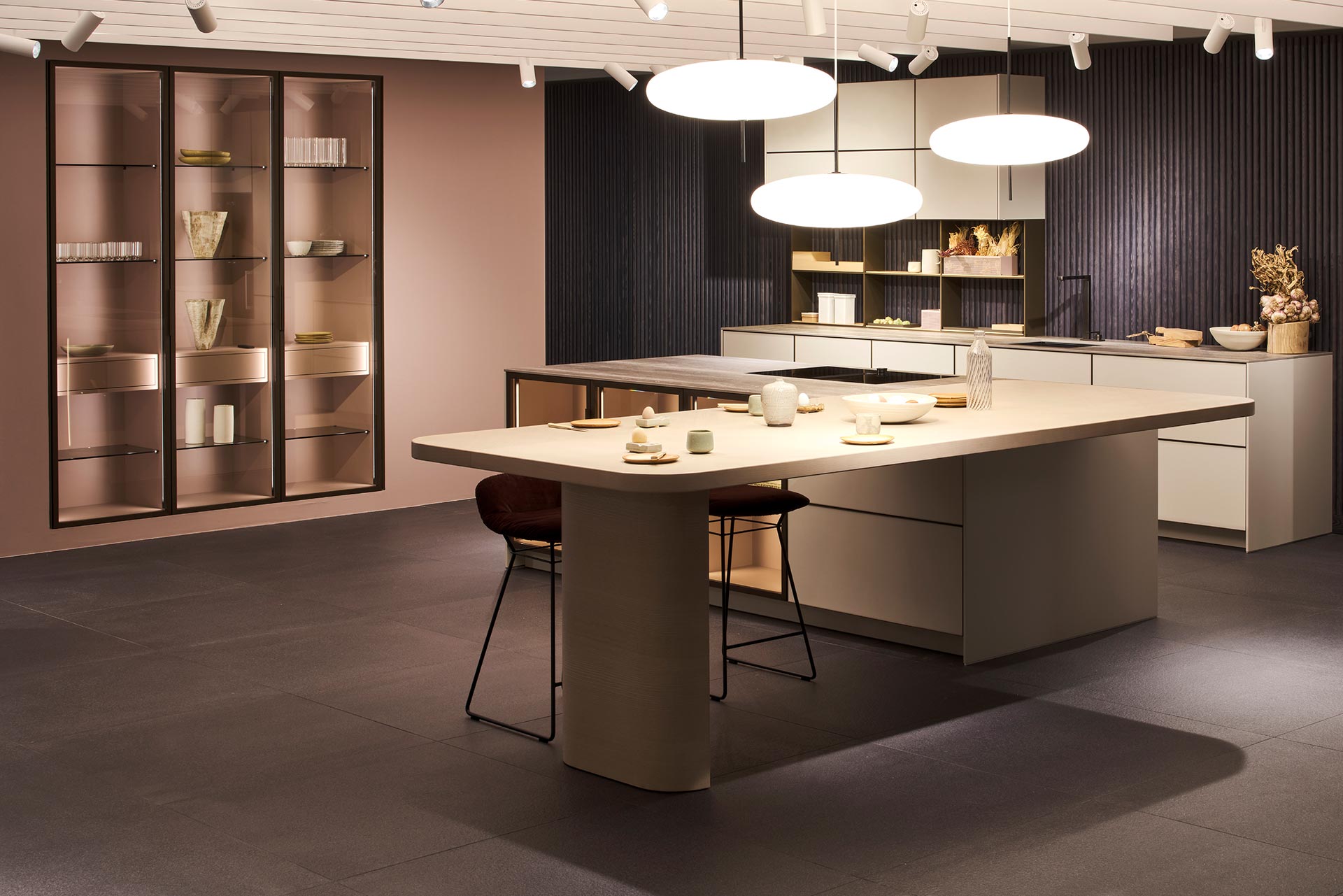 Solitaire
Confident characters
A prominent appearance for the solitary units from Poggenpohl. They accentuate the room and underscore the cosiness of the kitchen with their elegant design. The furniture can be integrated into any of Poggenpohl's design concepts or as a free-standing element.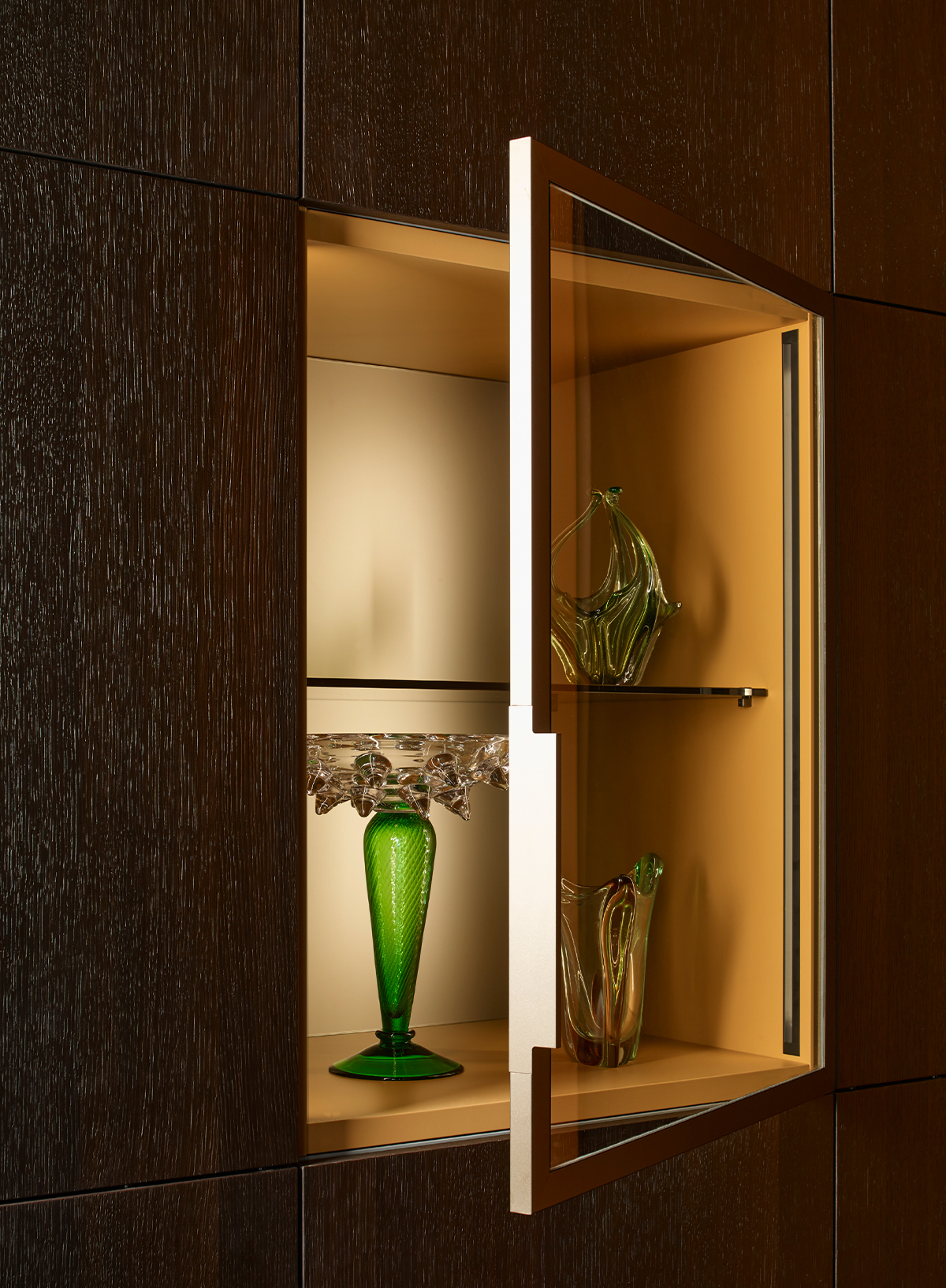 Space for Beloved Objects
Like a glass treasure chest, the new Showcase series offers a protected space for special objects. Little collections and beloved everyday things find their place behind the glass door with subdued LED lighting.
Various frames with flush integrated handles underscore the vivid nature of the presentation or take on a more subdued role. Depending on the selected glass, the exhibits can be completely hidden or silhouetted against the reflective back wall. The display cases are available in various heights.
Steadfast Free Spirit
Stage, like a lively free spirit, feels at home in a multitude of configurations. Belonging entirely to the kitchen and integrated in cabinet systems or in the living room as a stand-alone element, the relaxed furniture emphasizes individual planning. Its greatest strengths, however, are hidden within. Only when opened do the pocket doors, which glide gently into the inside, reveal the richly varied interior fittings.