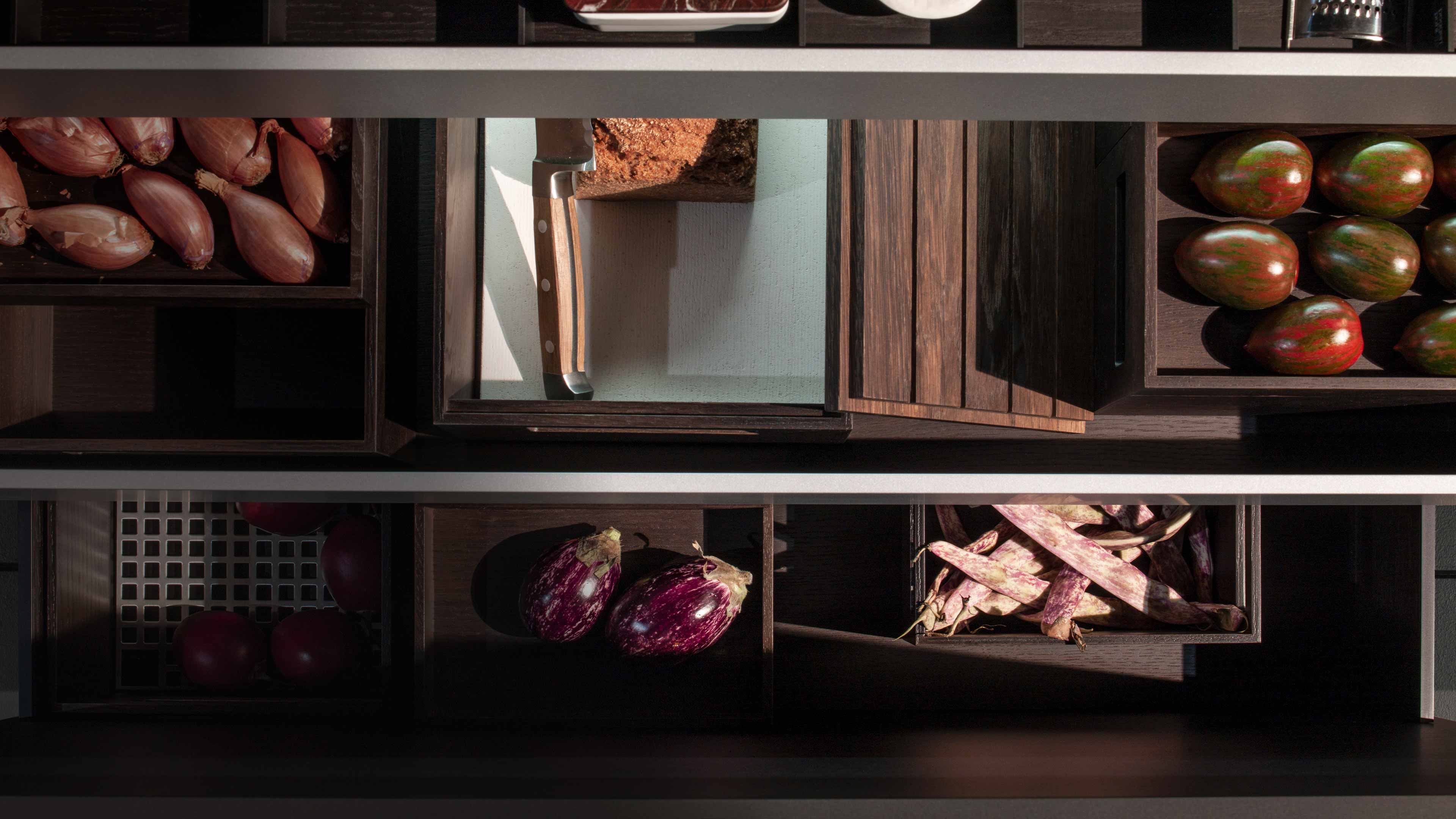 Accessories
Functional Aesthetics
The systematic design approach pursued in the kitchen concepts continues inside the furniture. Clear organisation in the drawers is complemented by coordinating containers. Based on the careful selection and precise craftsmanship of the various materials, an unmistakable aesthetic is created that makes keeping things tidy a true pleasure.
Refined Mix
Storage boxes made of white porcelain beautifully complement the interior organisation. The container lids are made of the same material as the outer fronts or worktops, thus continuing the feel of sophistication. The seal is airtight, while the special shape, available in various sizes, and the matte outer surface ensure ease of use.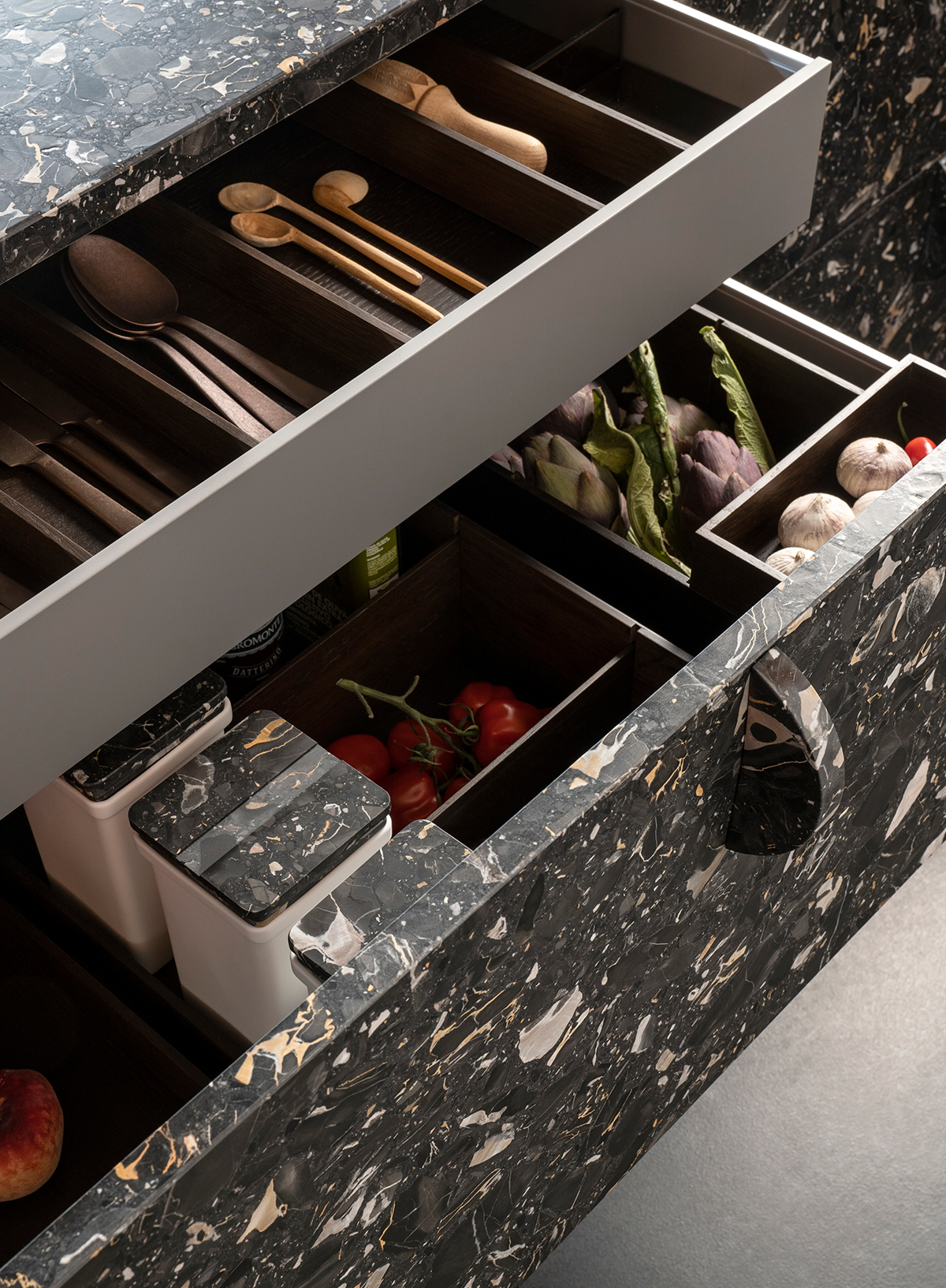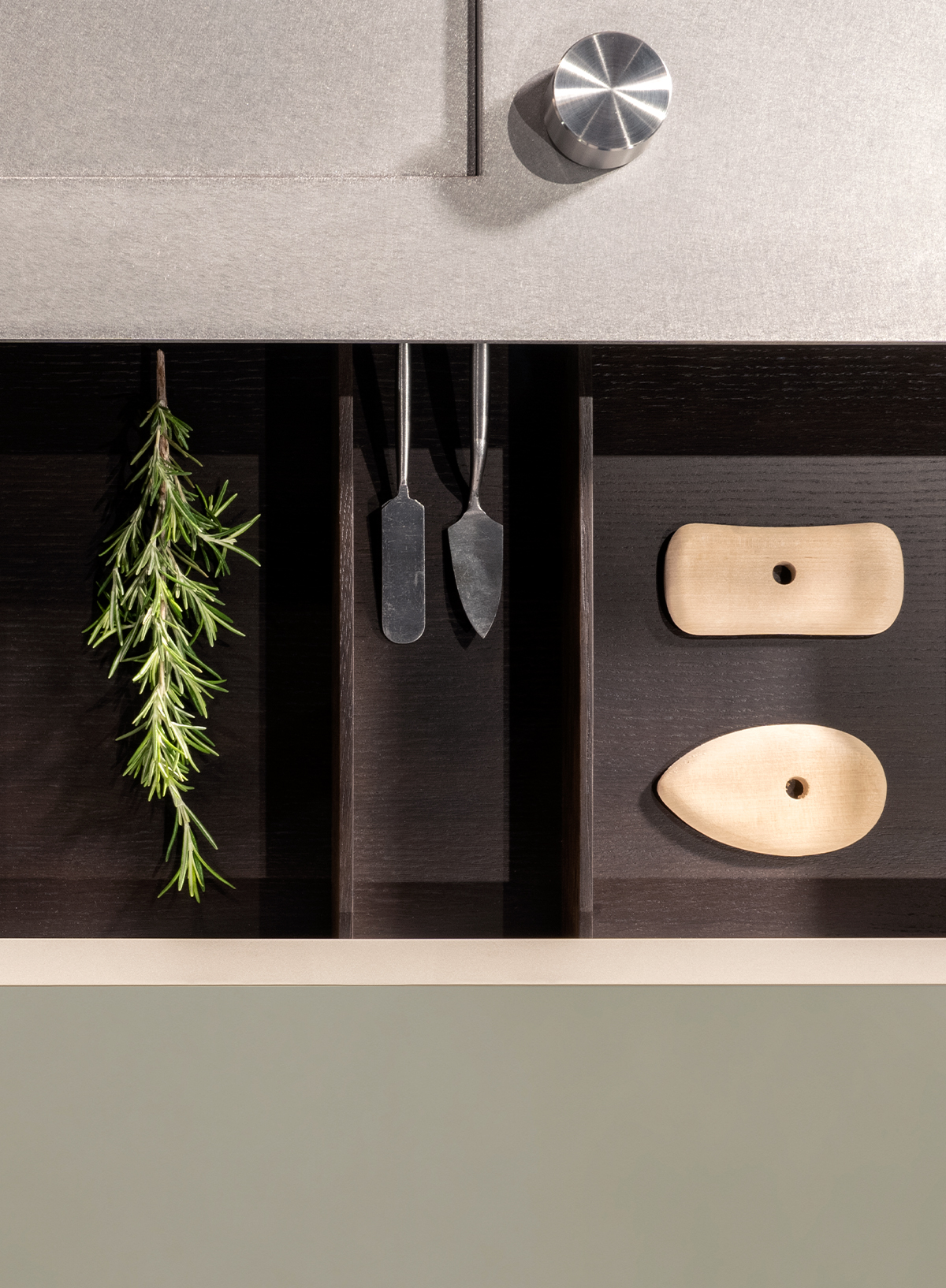 Flexible Order
The interior of Poggenpohl's drawer accessories and pull-outs are can be fixed or flexible. Dividers and inserts provide a home for cutlery, kitchen knives and utensils. In high-quality material combinations, the organiser bars, bottom and frames are made to measure.
Optimised Storage
Drawers provide space for food storage at room temperature. In storage boxes, fruit and vegetables are separated from one another for optimized storage, lids serve to keep light out preserving sensitive contents. In the bread container, the clay insert regulates the release of moisture and the cover made of oiled solid wood can also be used as a cutting board.