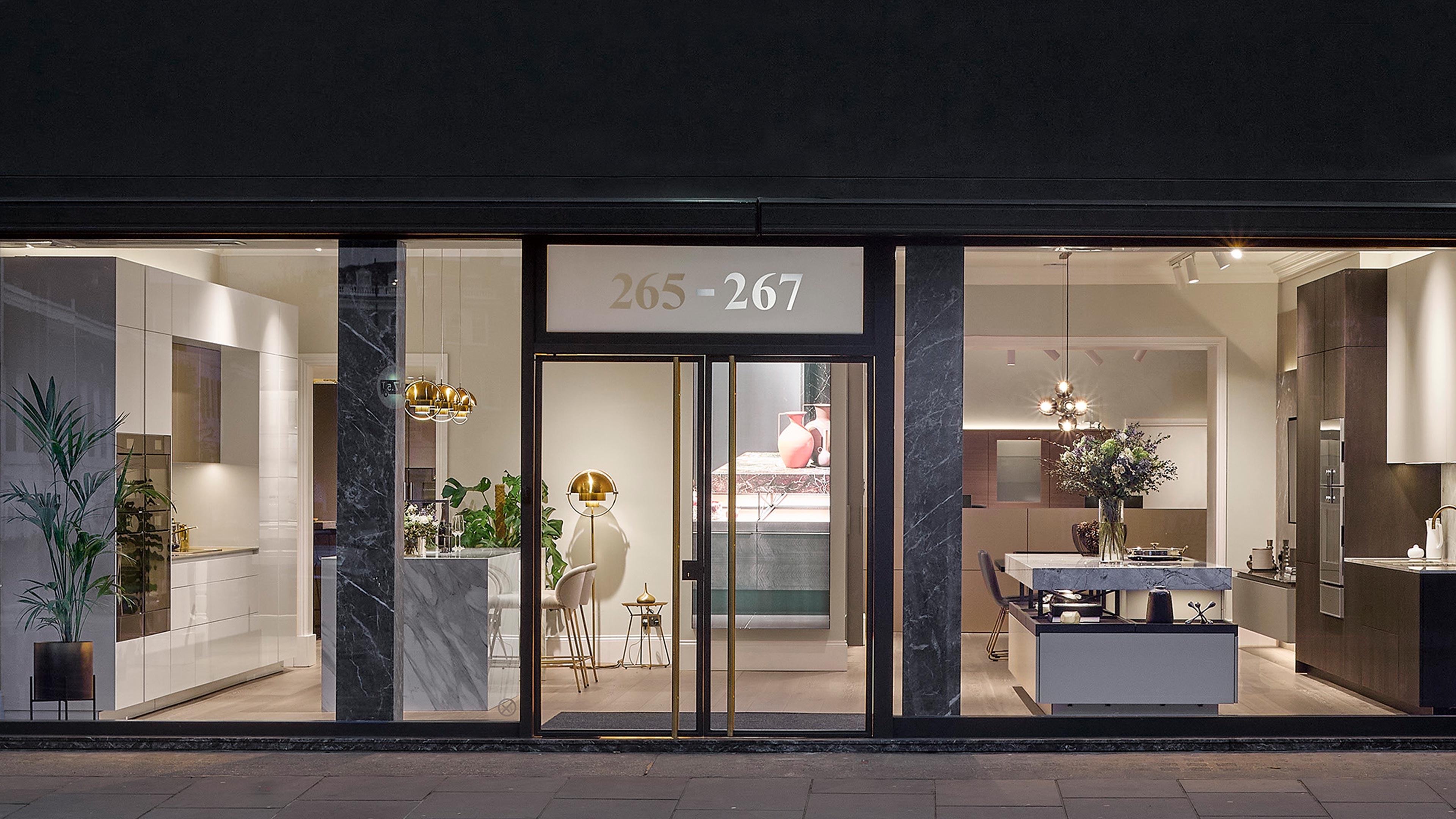 Poggenpohl Chelsea
Opening hours
Monday

Tuesday

Wednesday

Thursday

Friday

Saturday
Schedule a consultation
Impressions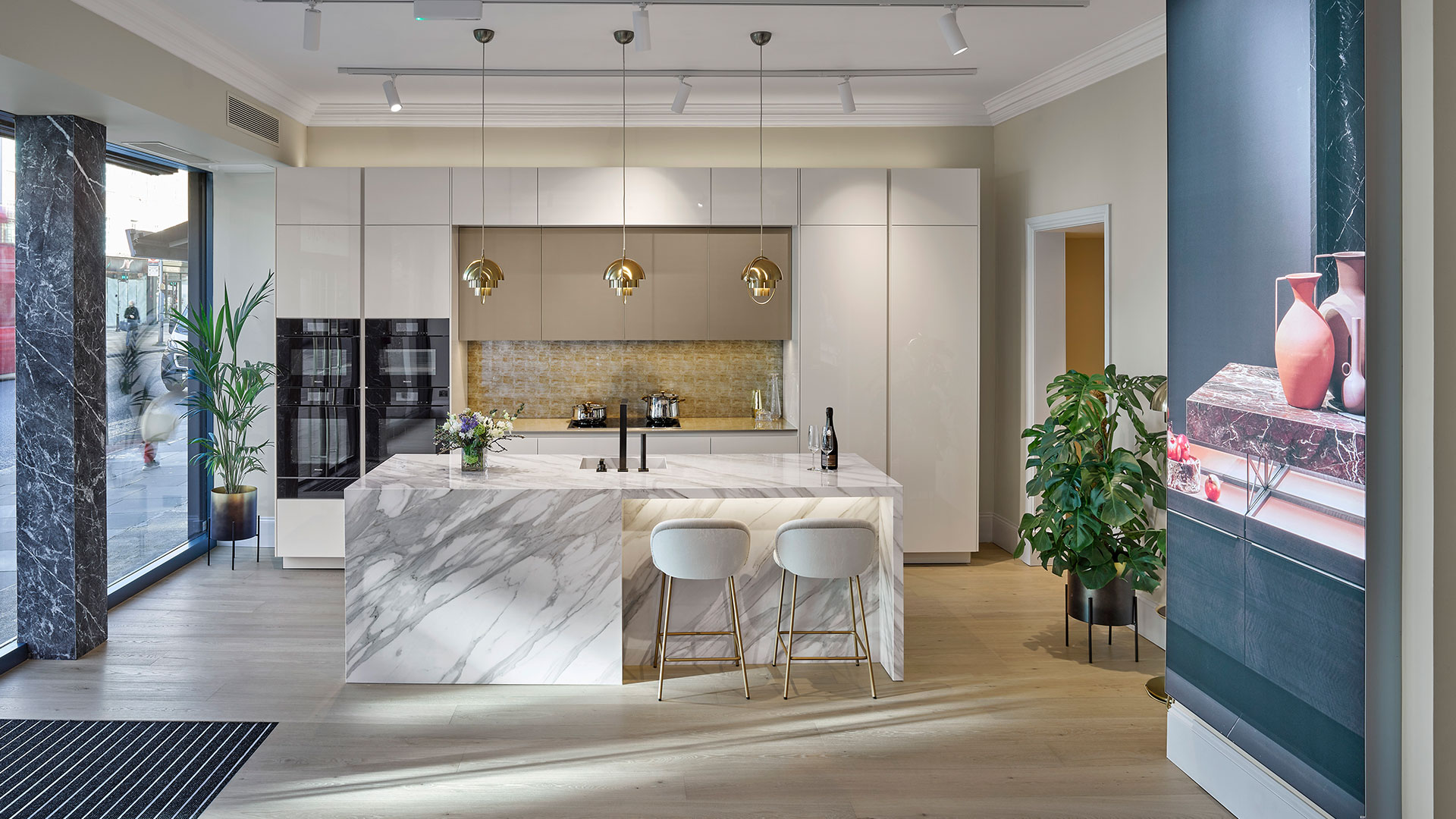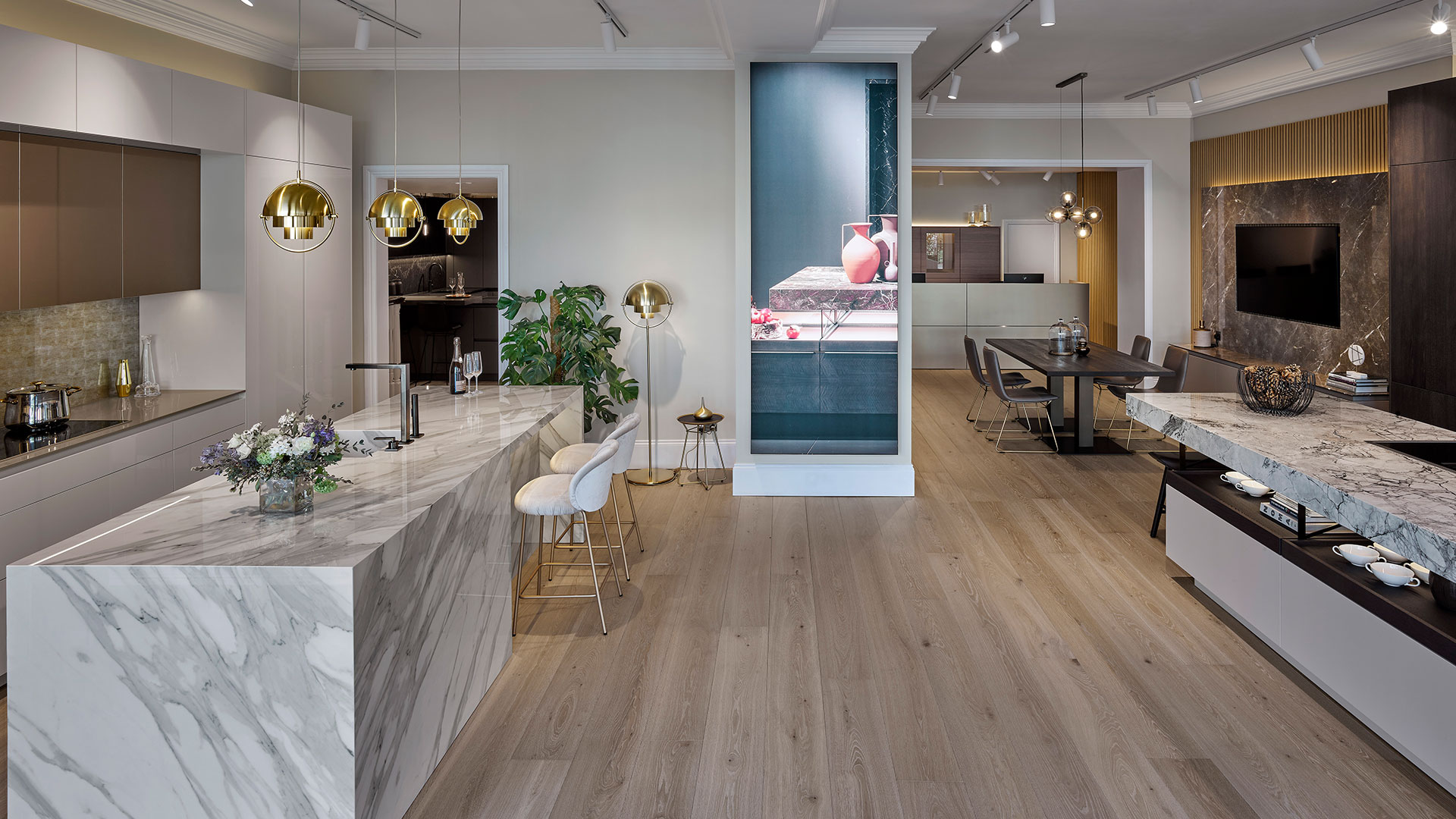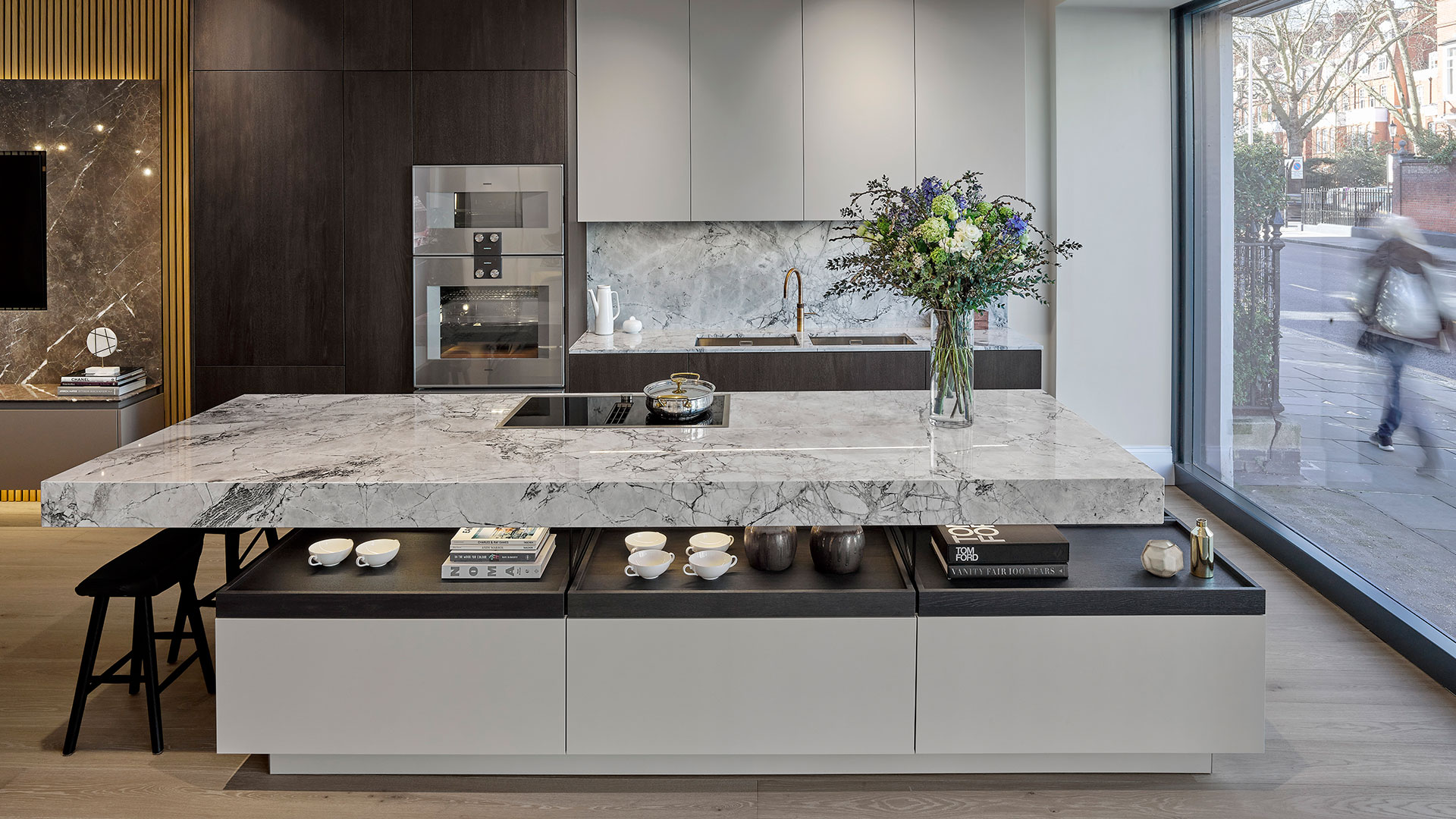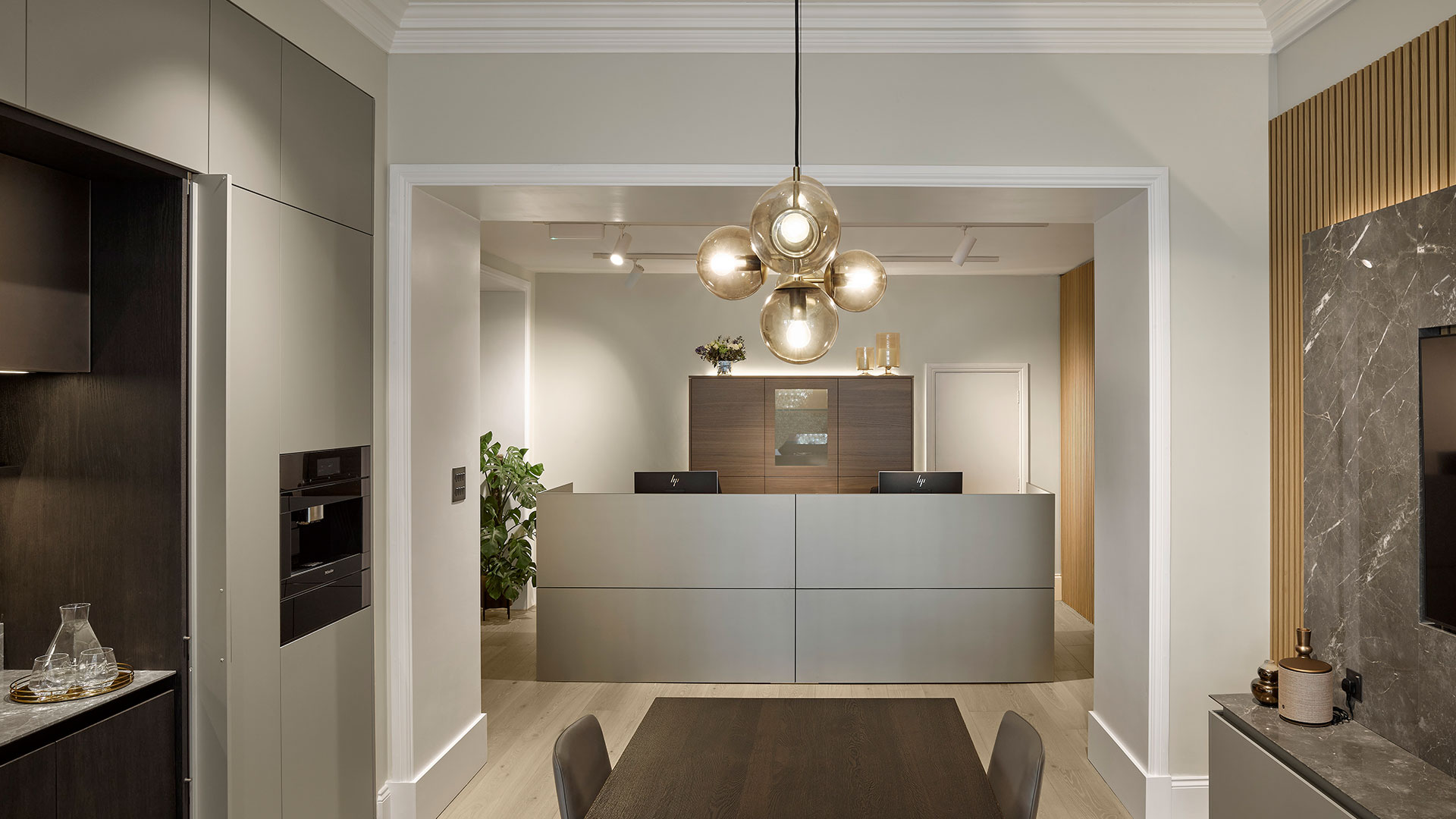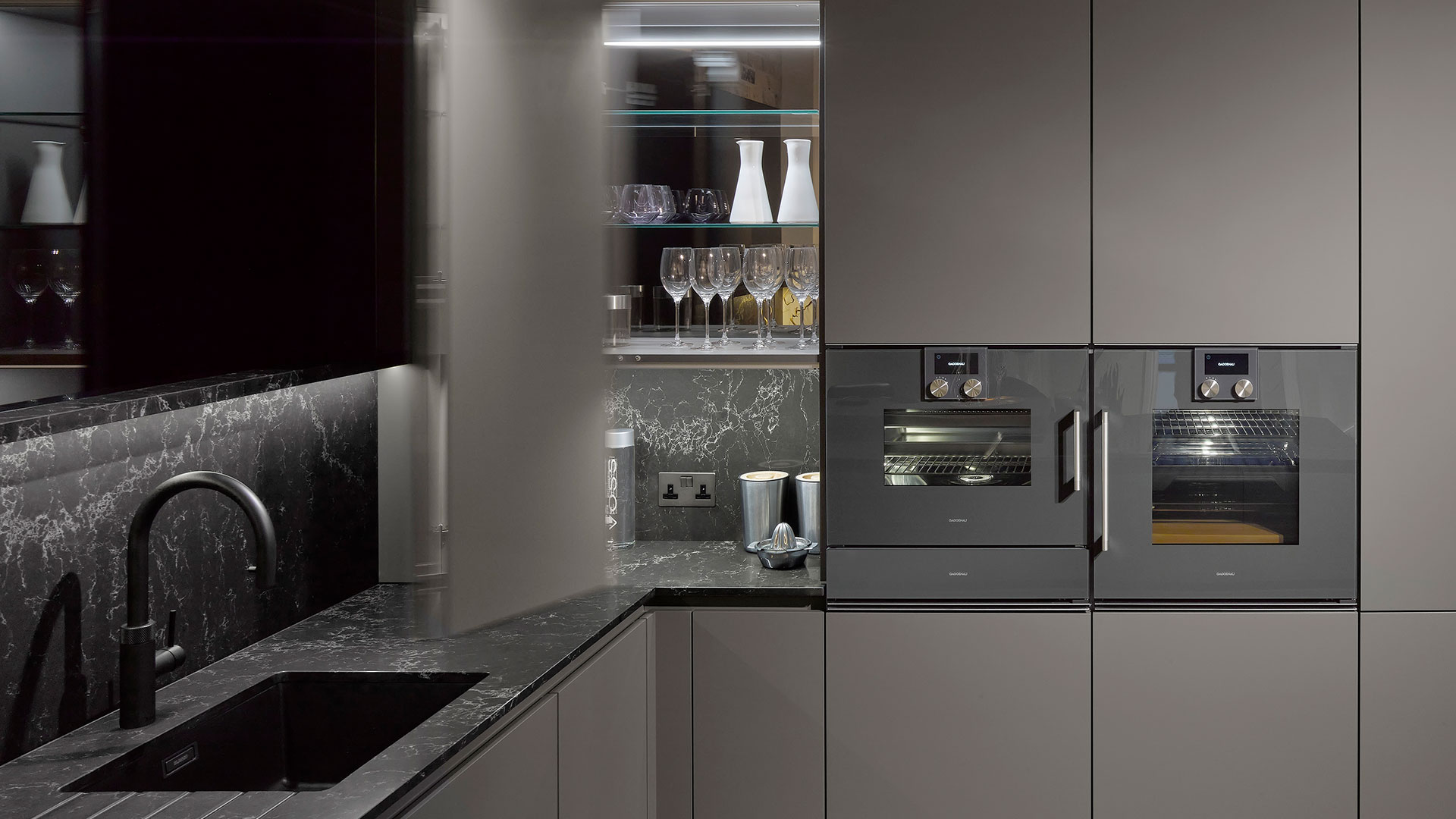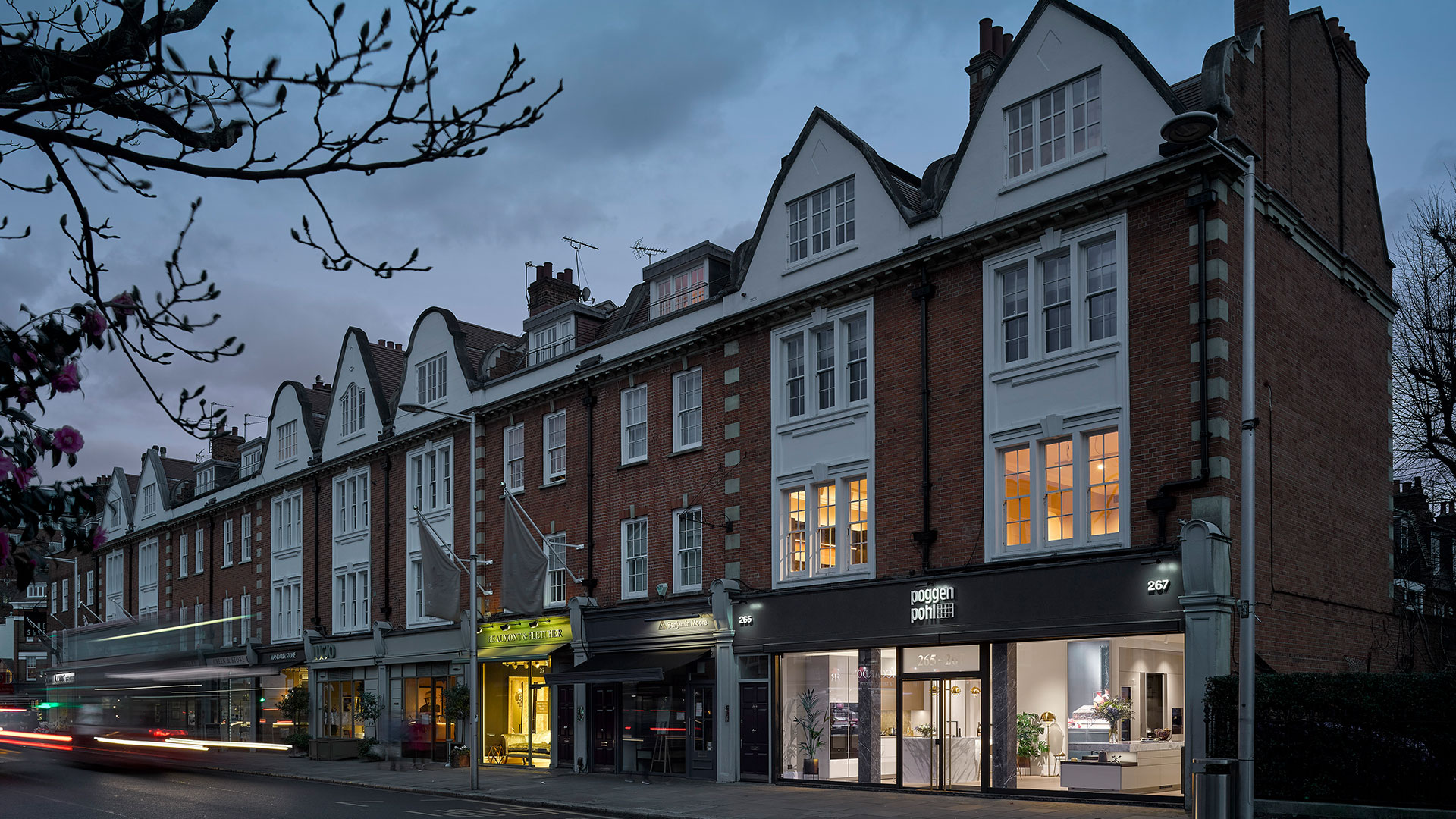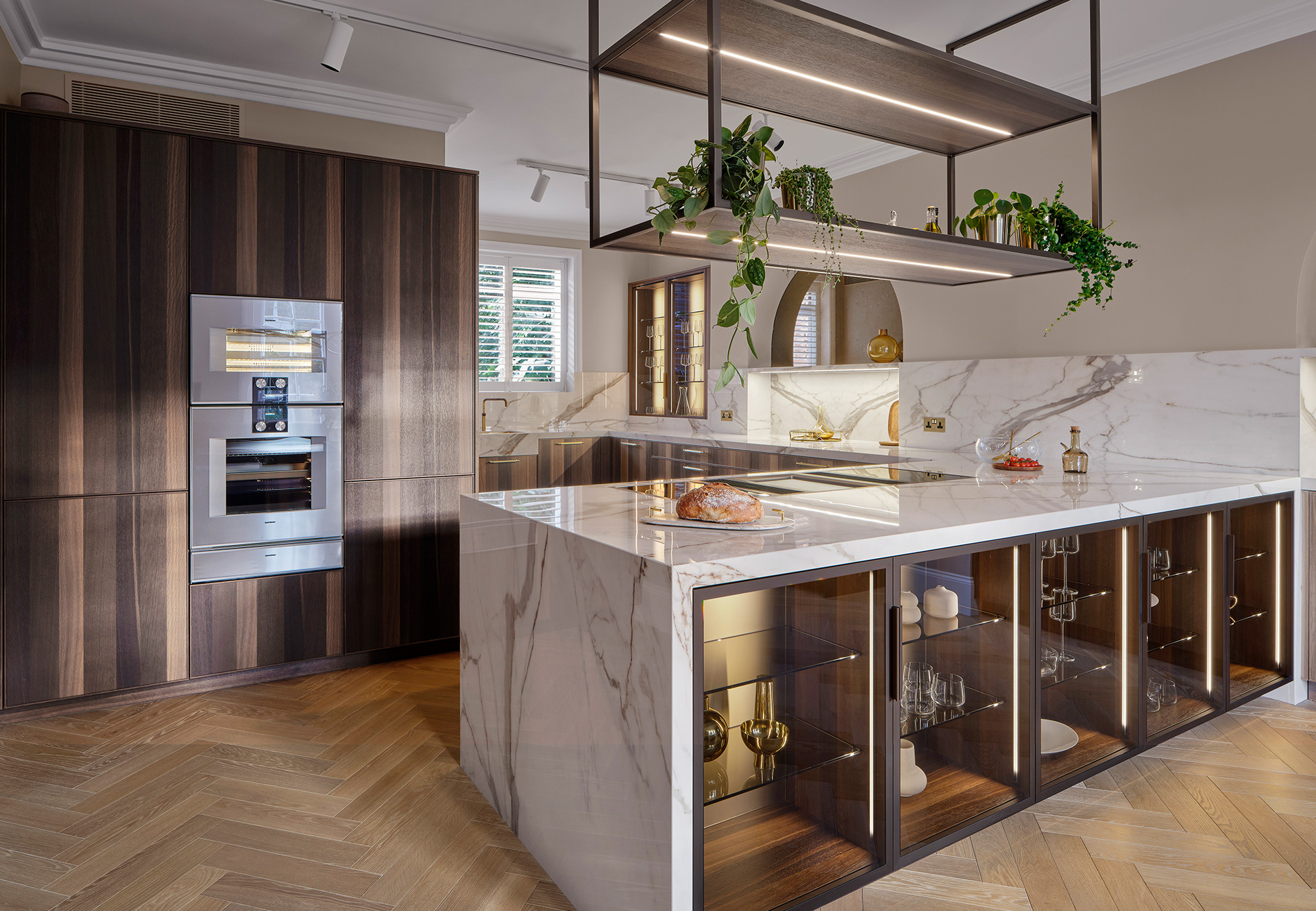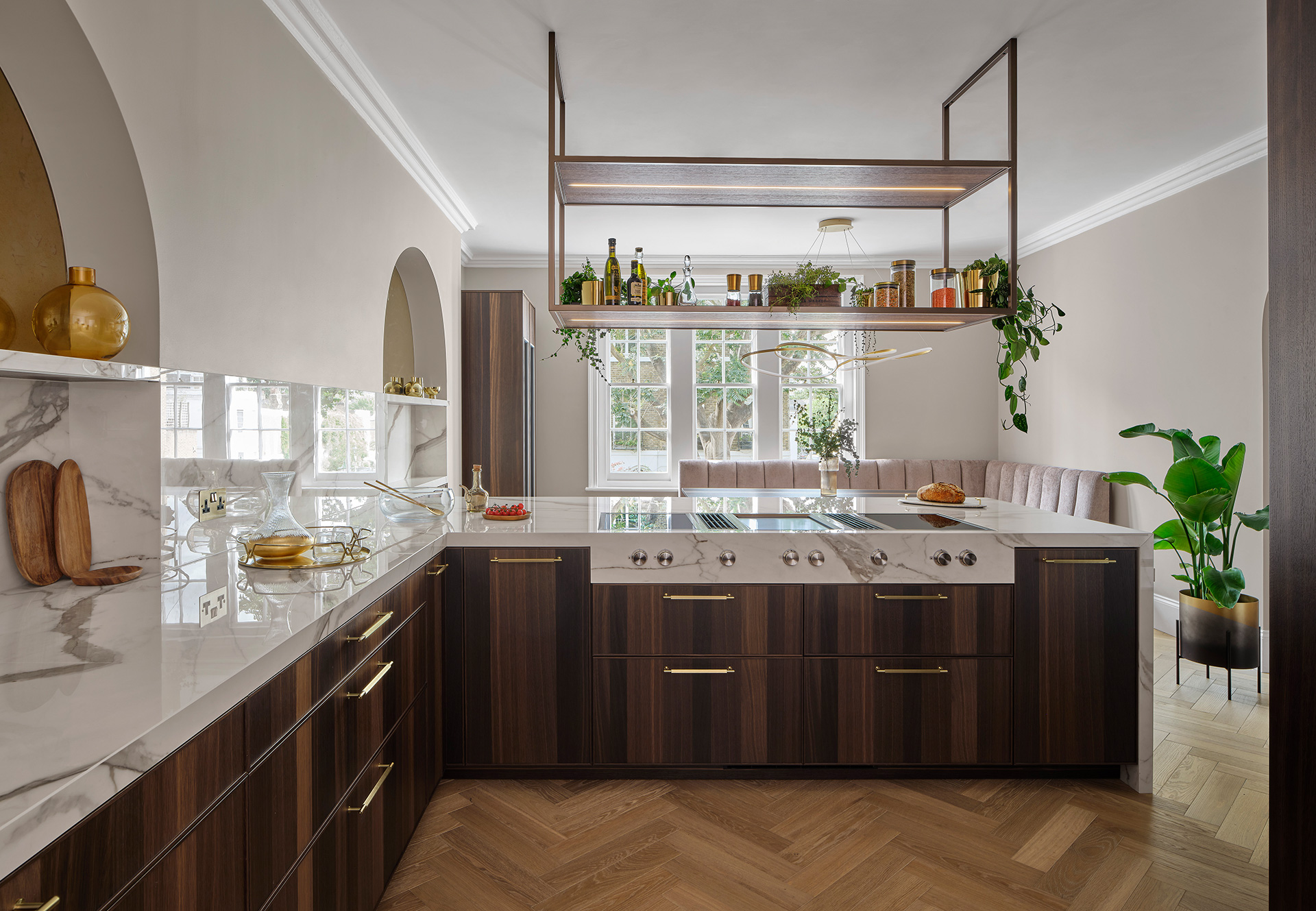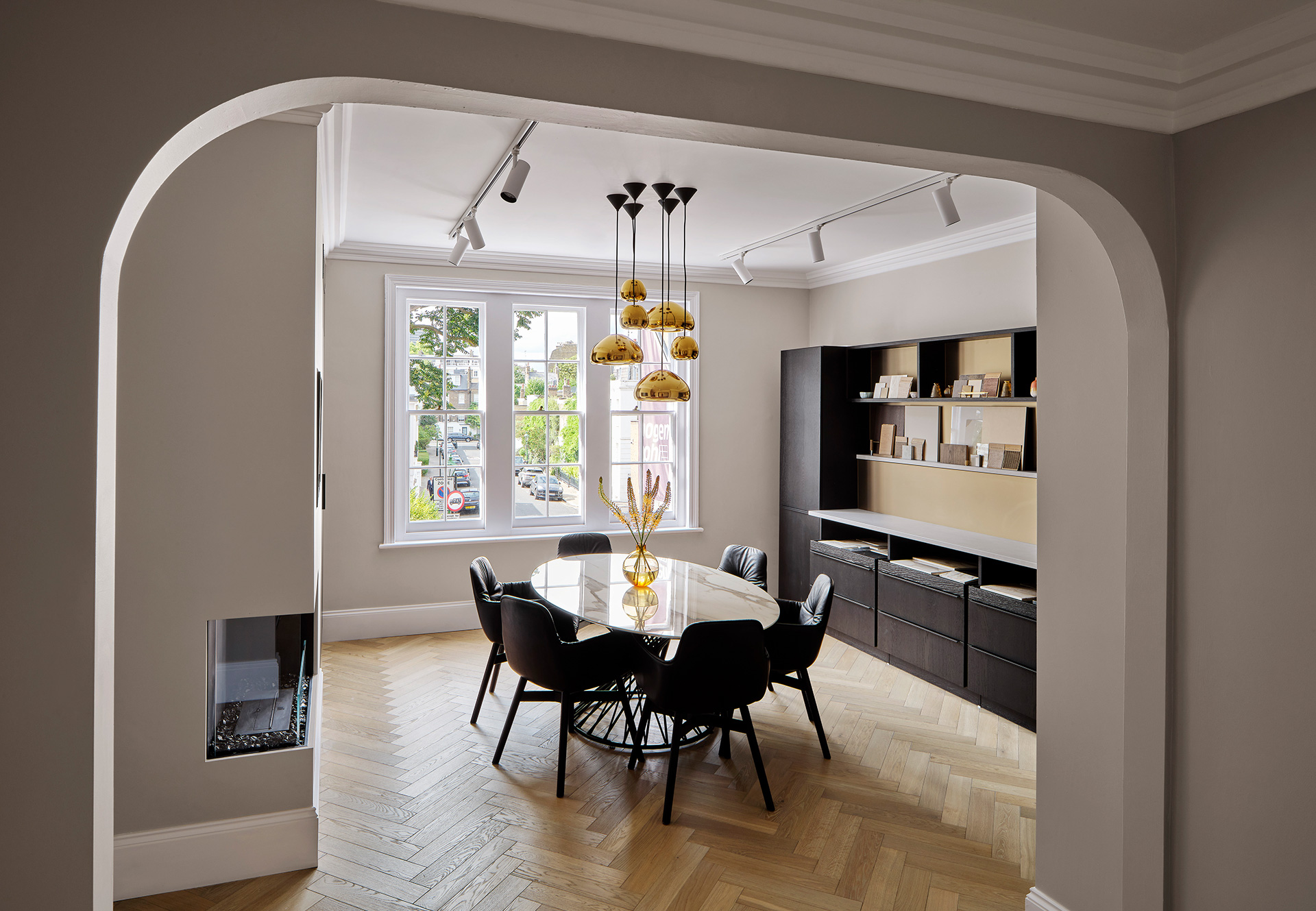 TESTIMONIALS
Elena and Tobias Stutznaecker
We just wanted to say a huge thank you to Natasha, Ardalan and Dave. As you know, we had quite some experience with trades during our build and no one comes close to Poggenpohl. Dave was just a super star - not just kitchen-assembly-wise but personality-wise as well. We were actually always looking forward for him to come. For me personally the most telling criteria is 'would you go with the same company if you were to start over again' and we most definitely would. We truly love the kitchen aesthetically and it is just a pleasure to cook and use too - every single thing is so thought through. And we know for sure it takes real professionals to achieve this as we were super lucky to get you guys!
David Mattey
"It was a pleasure working with Natasha and the team at Poggenpohl Chelsea. The kitchen she designed worked perfectly for the space and came in on budget. We particularly loved the hand-picked marble splash back which, when illuminated with your Poggenpohl strip lights, really sets the finished kitchen apart. Thank you"
Taron Egerton
'I cannot speak highly enough of the standard of service provided by Poggenpohl Chelsea. My kitchen is exactly what I'd wanted with some amazing touches I would never have thought of myself. I wouldn't hesitate to recommend the company; the design, communication and customer service was all second to none.'
Elizabeth Blackman
I purchased a new kitchen from Poggenpohl just a couple of weeks prior to our first lockdown. Needless to say I was a little concerned as I couldn't have in person contact nor revisit the showroom. I am very pleased to say, all of my fears were totally unfounded. I would like to thank Natasha (Studio Manager) and Ardalan (Site Manager) for a first class service from design and build through to completion. Despite lockdown Natasha was always available and helped me not only with a recommendation for suitable flooring for underfloor heating, but also spent a lot of time recommending and helping me to select all my kitchenware from ovens and hobs to dishwashers. This service was greatly appreciated as all showrooms were closed. Ardalan was also extremely helpful and oversaw the kitchen installation making regular visits and checks. I was also impressed with the installation team that Natasha and Ardalan recommended. I have no hesitation recommending the staff and quality of Poggenpohl kitchens and everyone who has seen my new kitchen cannot believe its transformation. I am delighted with it and it has become a room that I spend a lot more time in than I did in the past!"
Jeff Ralph
I wanted to thank the team at Poggenpohl Chelsea who guided me through the process of purchasing my Poggenpohl Kitchen, after visiting several of the high-end kitchen companies it was Poggenpohl Chelsea's proposal which completely fit my needs and lifestyle. Throughout the whole design process Kevin was instrumental in achieving what I can honestly say is one of the nicest residential kitchens I have been in. Not only does it suit the brand-new house, but it also creates an enjoyable living space for the family. As well, we found the construction of the kitchen very easy, both Ardalan as project manager and the construction team were excellent in giving us a flawless result. Where there were issues related to hiccups, as one would expect in such a large construction job, Ardalan made things right in an efficient and very professional manner. I have no hesitation in recommending Poggenpohl Chelsea and Poggenpohl for anyone wanting a high-end Kitchen.
Gillan (Concept Design Solutions)
Thank you so much to Natasha and the team at Poggenpohl Chelsea for my lovely kitchen. The design is great and so user-friendly with attention to detail. Fitters were polite and professional. The project was a pleasure from beginning to end! I would always be happy to recommend you. Thank you again.
Warren Wolf
I just wanted to say how pleased I am with the kitchen you fitted in my apartment in Knightsbridge. I was really impressed with your design, and it was great how you incorporated all my requirements, into your design package.
Klaudia Magdon
Before deciding to go with Poggenpohl there were many companies I had talked to and asked for ideas and designs. We didn't consider Poggenpohl as we weren't sure the modern design would fit the space in an 1850s building. But as we were passing by the Poggenpohl Chelsea studio we decided to pay a visit. After we had our initial conversation, Natasha presented a design which incorporated exactly what we were after, which means that she actually listened to us and tried to create a unique space where we would be happy with our way of living. That in itself created a "wow" factor as other designers I worked with presented their own ideas with little regard for our preferences. Secondly, she didn't think her design was untouchable and let us change colours, appliances, some of the cabinets as much as we saw fit, at the same giving advise on the suitability of different options. In the end, together we arrived at a solution which was best for us and I think we made the best use of the space. Natasha's design and approach were the main reason we decided to go with Poggenpohl. Regarding the installation process - I really liked working with Ian as he was always responsive and made sure the installation was as smooth as possible, stepping in whenever things needed to sharpen. Ian has a difficult job to coordinate all of the processes, it surely takes skill to manage. I was also impressed by your fitter Nick who has incredible attention to detail and who made sure the kitchen looks its best. He is a perfectionist and I expected no less! Marside was nice and provided useful info, the Gaggenau presentation was very good and gave us an idea on how to max out the potential of these beautiful appliances. We had a few hiccups with the stone installation but despite that Poggenpohl managed to turn it around in a way that we are happy with. It is not about all being perfect, which is nice when it happens, but more about appropriate actions being taken when the unexpected happens. We are very happy and we hope to work with you again in the future.
Carolyne Vyas
Kevin is an incredible person. I've worked with Kevin on various projects in the last three years and he gets the job done! He is thoughtful and considerate. He is very grounded and I enjoy learning from him. He is also personable, diligent and most of all, really attentive to his client's needs and he won't settle until his customer is happy. I could not recommend Kevin highly enough in terms of his level of service and quality.
Schedule a consultation