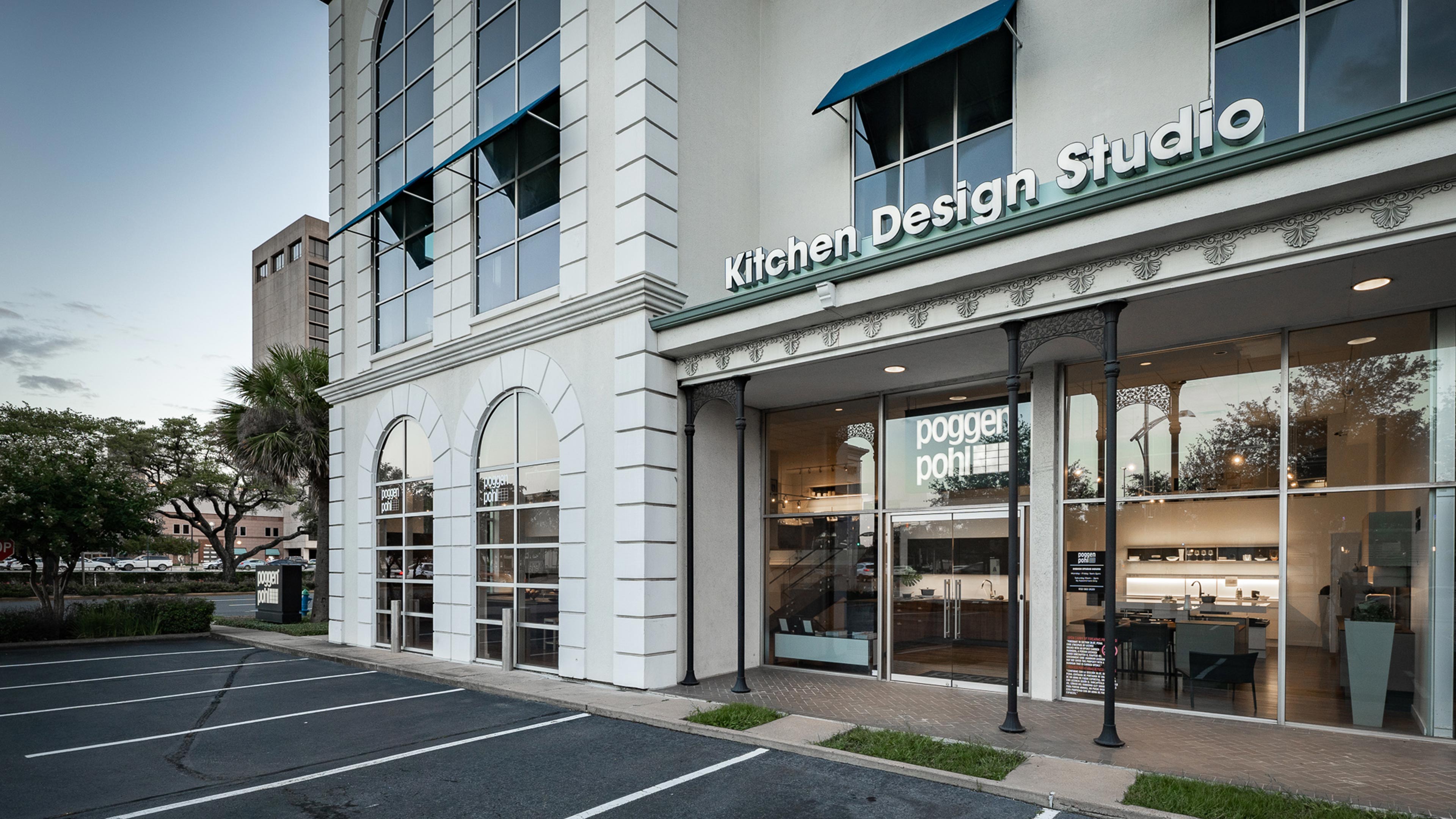 Poggenpohl Houston
Get inspired! Visit your local full-service Kitchen Design Studio in Houston to view Poggenpohl kitchen displays firsthand and gain inspiration for your custom kitchen design. Our kitchen designers focus on a client's individual lifestyle and design to meet their specific needs.

Poggenpohl offers expert advice and resources to manage your kitchen remodel or new build project, including cabinetry, appliance and countertop selection, technical drawings, and professional installation to make your dream kitchen a reality.

Poggenpohl has an outstanding reputation for providing the highest quality cabinetry products, modern elegance design and white glove service. Our sophisticated solutions, functional layouts, and exemplary service are what clients can expect from their experience with Poggenpohl.
Opening hours
Monday

Tuesday

Wednesday

Thursday

Friday

Saturday
Meetings on Saturdays only by appointment.
Schedule a consultation
Impressions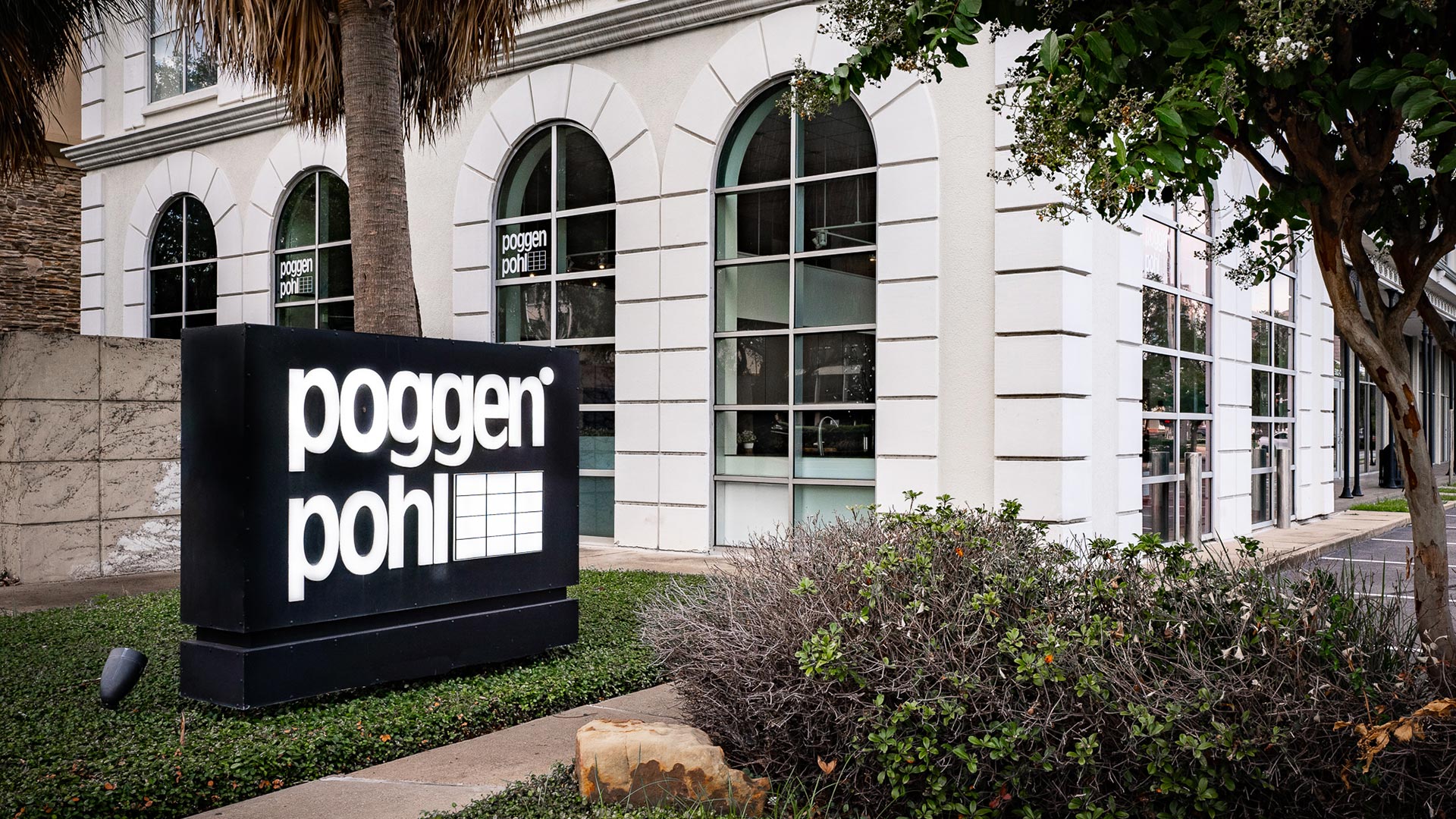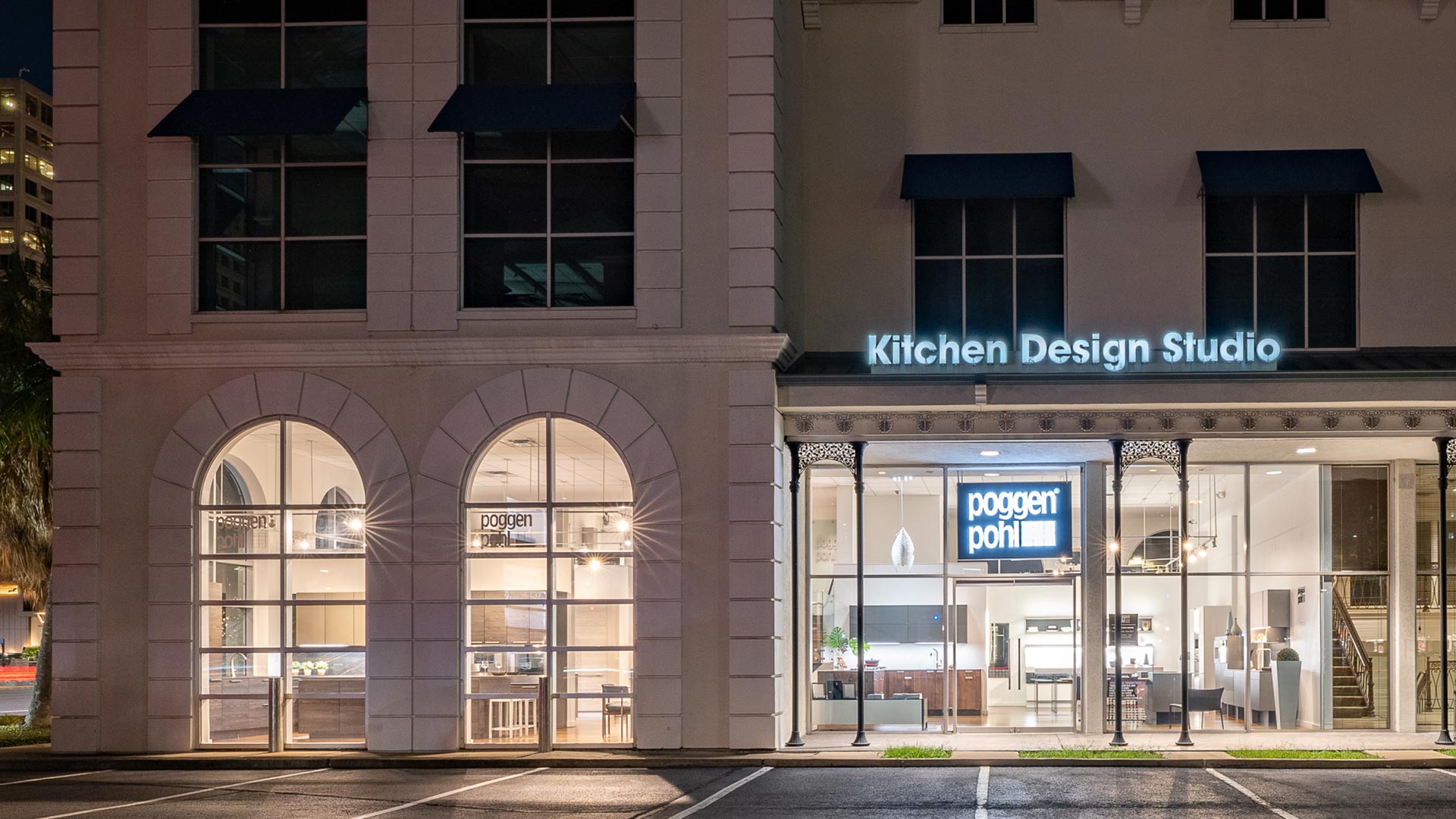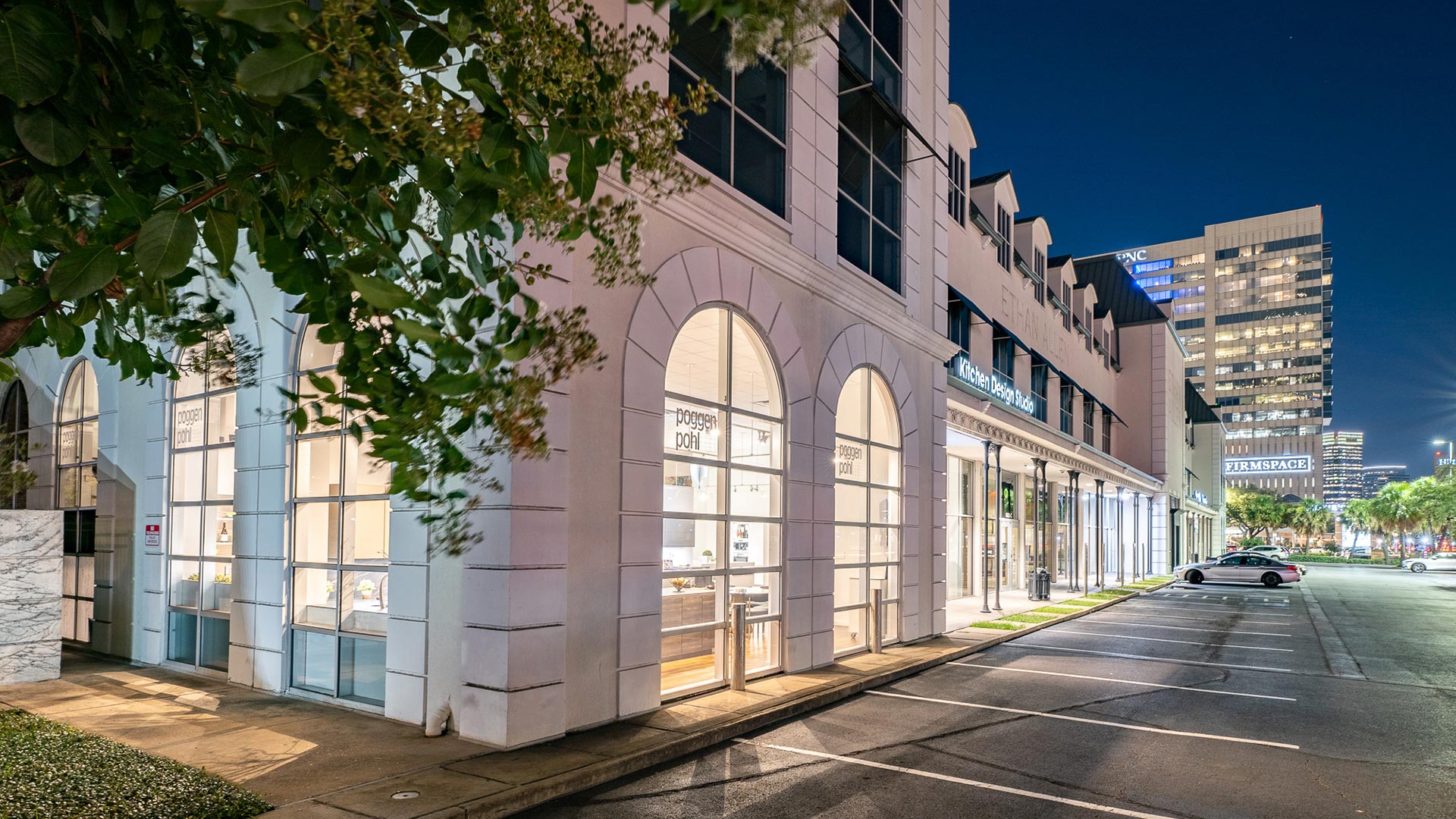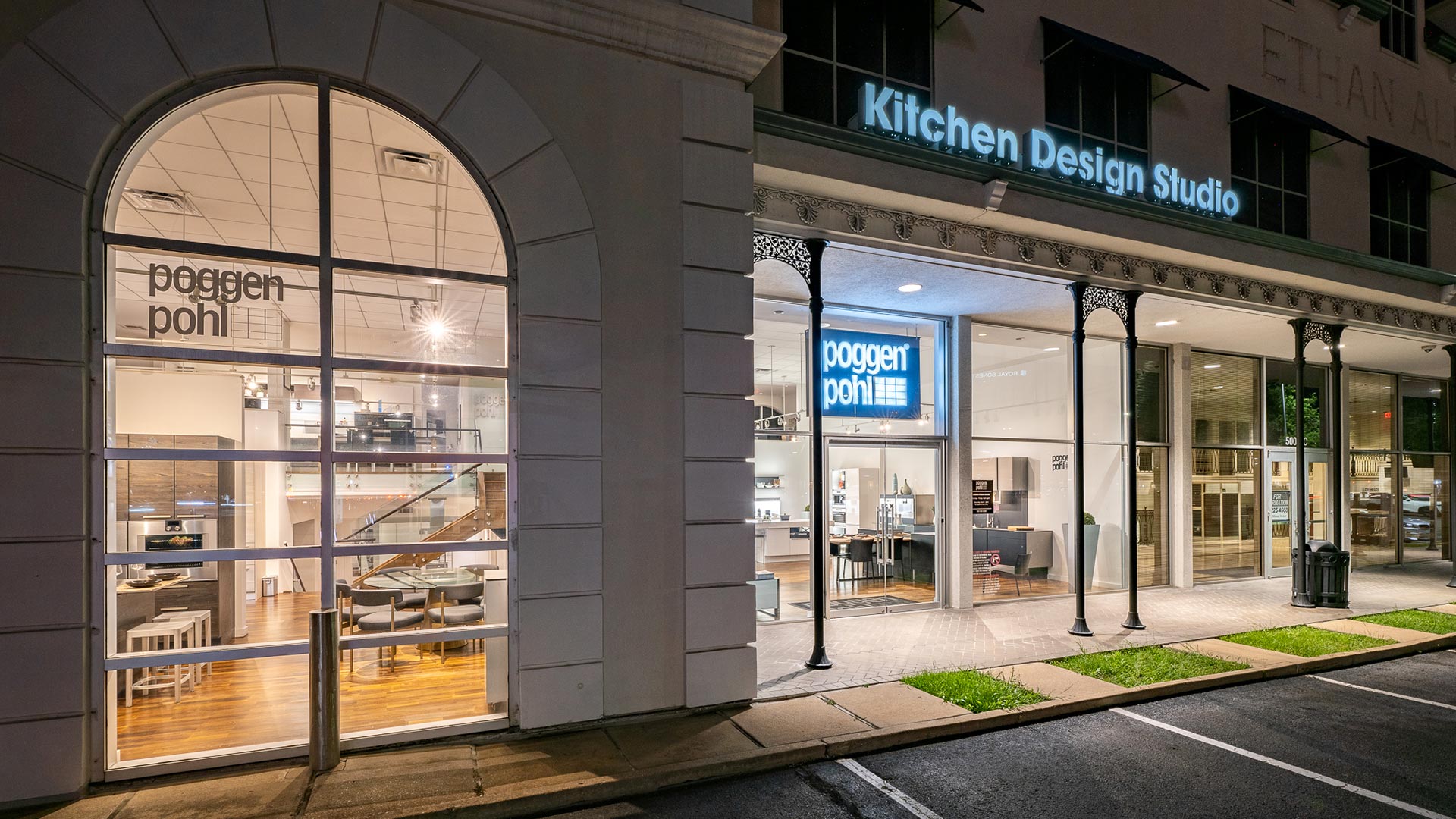 TESTIMONIALS
Roxann Bilger
We could not be more pleased with our new Poggenpohl kitchen. Cheryl is super smart and extremely organized. She asks great questions, listens well and has a talent for turning ideas into reality. She is extremely good at problem-solving. I researched several cabinetry lines and was underwhelmed with the product knowledge of all except Cheryl: She knows the Poggenpohl line inside and out and understands what will work (and can explain why something won't---if you want to know). The Poggenpohl staff is top notch: From design to installation, they were thoroughly professional.
Wendi O
Our kitchen was gutted and Poggenpohl designer s beautiful kitchen with ample storage space. Many who have seen our kitchen say it should be in a magazine since it is absolutely beautiful. Our experience couldn't have been better. When you spend this kind of money, you want a pleasant experience, and you also want to know the company you work with will be there in the future if a need arises. We feel confident this will be the case. We feel we have developed a long-term friendship.
Brian Fairview
From start to finish, it was a pleasure working with the Poggenpohl team. My kitchen is showpiece in my home, and the cabinets are at its center. The design, quality, and functionality make it a joy to cook and live in the space. The team is comprised of absolute perfectionists. The installation crew went above and beyond to ensure every piece was perfect. If I have the opportunity to build a kitchen again, it will be a Poggenpohl.
Jane Beth Williams
We have a Poggenpohl kitchen in our home in Houston. The local Poggenpohl staff and installers worked with our architect to make sure everything is perfect. We love our cabinets not only do the look great but they work perfectly. You can search photos of our home and kitchen on houzz by searching, binary house. If you want the best kitchen cabinets, you can buy for a modern home you should go with Poggenpohl.
henkdezwart
Superior product, installation, and service. The whole process from planning to completion was very enjoyable and Samantha and Maic are a pleasure to work with. We are extremely happy with our contemporary kitchen and wow our friends and guest over and over again. This is truly the centerpiece and favorite gathering place in our home.
Kenneth MRks
Samantha at Poggenpohl Houston was fantastic. She knows the product thoroughly, has a great eye for both layouts and colors, and even suggested a design change to our kitchen which we and our architect readily incorporated. She also is very pleasant to work with.
thebellfamily
It's simple really - if you want the best of the best and you are not prepared to compromise on the slightest detail then you get your kitchen (and other similar furniture) from these people. Poggenpohl in Houston, where I live, are the perfect example of perfect professionals . Their product is unbeatable and their people know their trade all ways up . Every - and I mean every - last detail is taken care of. Their guy redrew the whole kitchen on my floor because his original drawing was 2 millimeters out! and we subsequently established that the 2 millimeters was due to the wall being slightly out . Our kitchen is absolutely fantastic, and I had no hassle at all during the installation process. I would have no hesitation whatsoever in recommending these people to anybody who wishes to have a world class kitchen installed by world class professionals. 11 out of 10 !
Winfrey Design Build
We worked with Poggenpohl on multiple homes. Both the clients and our company have had a fantastic experience. Poggenpohl handles any problems that arise quickly and efficiently. We appreciate the attention to detail and the high-end quality that matches what we strive for in our homes.
Tara Muller
Poggenpohl did a phenomenal job in designing our kitchen, study, and bathrooms. Their cabinets are high quality, their craftsmanship is amazing, and their consulting services are unbeatable. I would highly recommend Poggenpohl to anyone that asks!
Schedule a consultation